How to make payment through online using ADDA Payment Gateway?
Here are the steps to make your maintenance payment:
Step 1: Log in to your ADDA account >> My Unit >> My Dues >>
Click on the "Pay" button.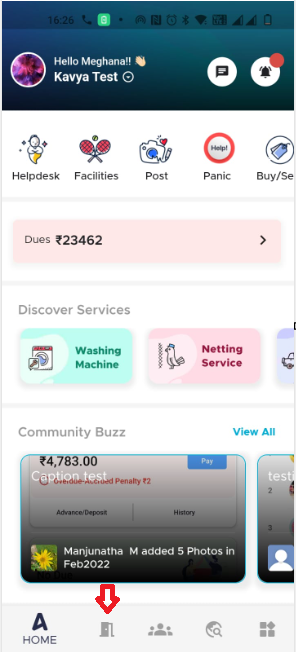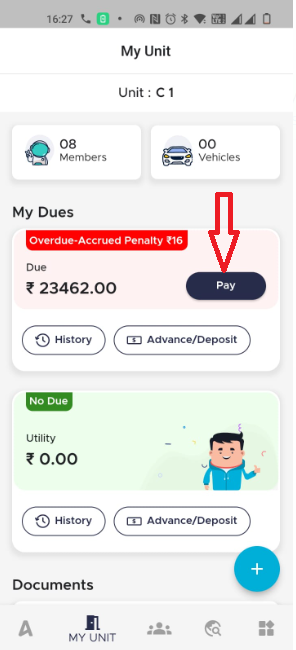 Step 2: Choose the invoices you want to pay, and then click "Pay Now."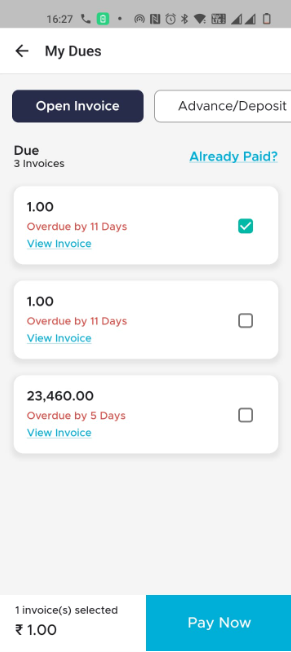 Step 4: Select your preferred payment method, and you'll see the total amount due. Click "Pay."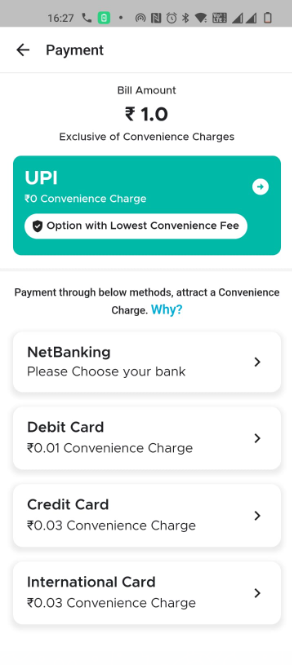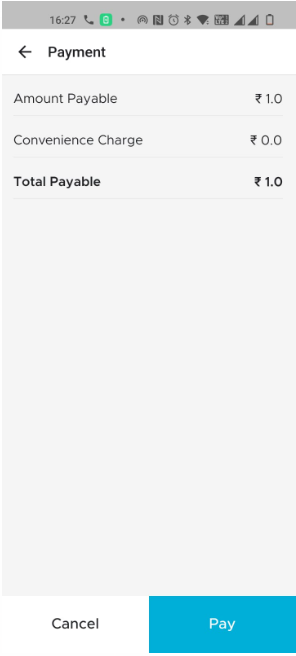 Step 5: You will be taken to the payment page based on your selection. And you can complete your payment.

Note: Here are the convenience charges for various methods: