How to add Unit Categories?
To add the unit categories, kindly follow the below steps:

Go to Income Tracker>>Track units>>Unit categories>>Add the category>>Save.

The same categories will reflect under Track units>>Unit, to categorise the units.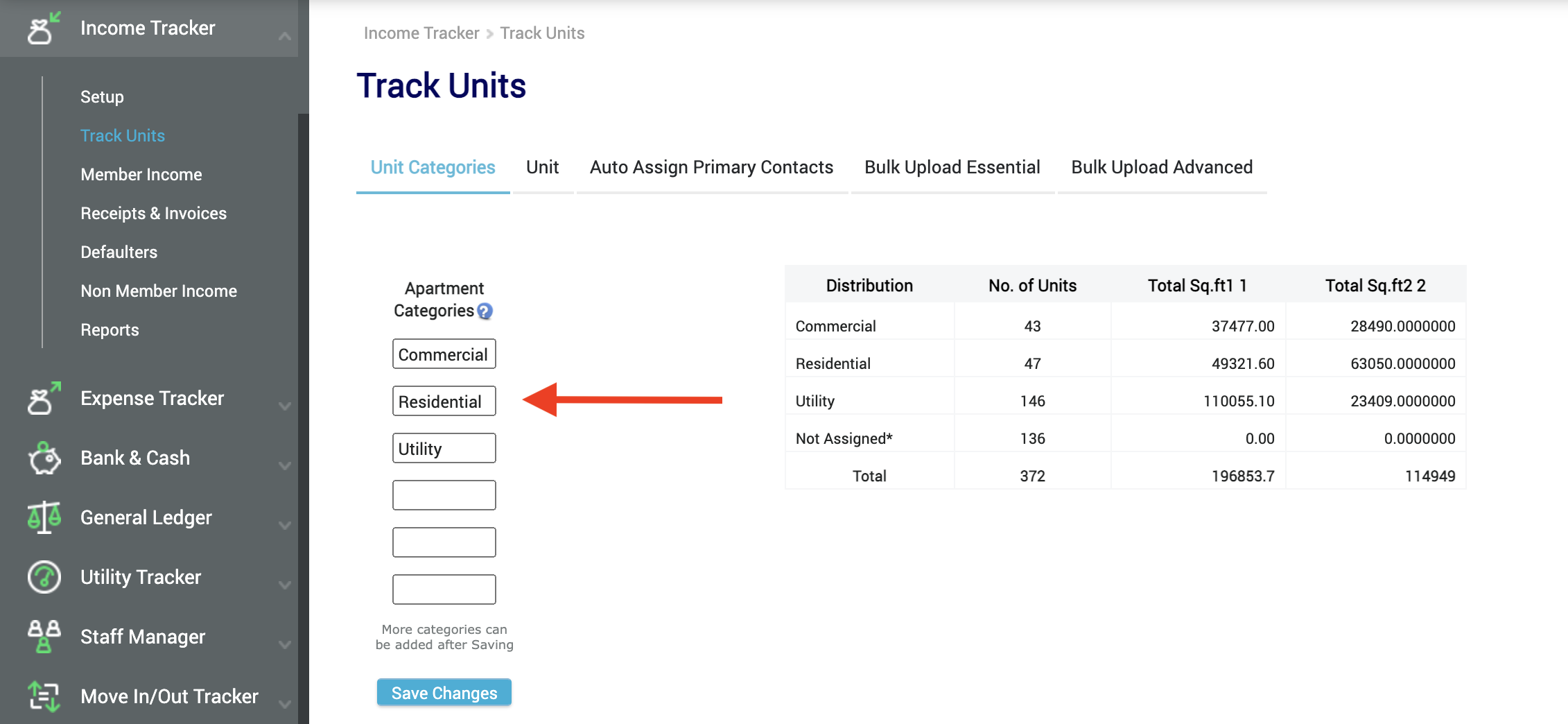 Related Articles

Who can add Helpdesk Categories?

New Helpdesk Categories can be added by your Admin. Please contact your Management committee with your suggestions to add new Helpdesk categories. Try out ADDA APP and connect with your Neighbourhood on the go ! If You have any Queries Please Raise ...

How to categorise the units into different Unit Categories?

To categorize the units, kindly follow the below steps: Go to Income tracker>>Track units>>Unit>>There against the unit, the categories will reflect>>Check the radio button against any category column as per your requirement>>Save.

How to define/add domestic staff categories?

1. Go to Admin >> Staff Manager >> View All >> click on Setup tab. 2. Here different categories can be added. Eg. security, Gardener, Housekeeping, etc. 3. Click on 'Save Changes'.

How to add categories and setup access control under notice manager.

Please follow the below steps to add the categories and also to give the access control for the sub-modules: Step 1. Go to Notice Manager>>Setup. Step 2. Enter the category name, cost, etc details. Step 3. Scroll down the page to click on save. If ...

How to add a Care Taker / Unit Manager?

FYI: In some of the rented Flats or Villas, the owners might have delegated the responsibility of overseeing the property to CareTakers. These Caretakers make sure the maintenance dues are paid on time, complaints are raised and serviced, and all ...