How can admin publish Admin reports to the residents?
Access to the reports is made available to the Admins/Moderator of your ADDA. These reports can be shared/published to the residents based on your requirement.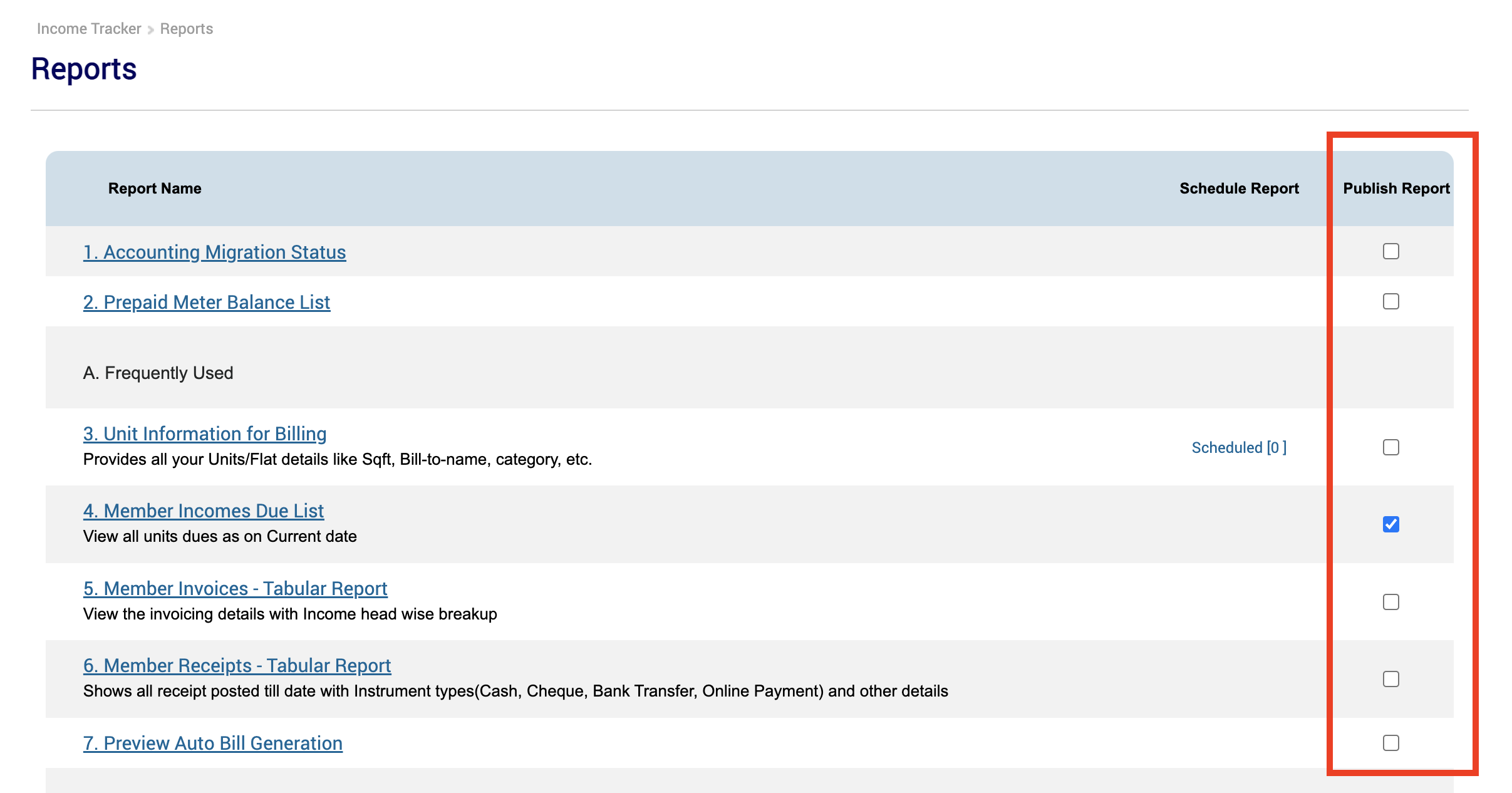 The published report can be viewed by the residents on the MyADDA Portal -->>Announcements -->> Select filter for Published Reports.

Related Articles

What kind of reports are available under Admin Reports application?

Reports from all Management and Accounting Applications are consolidated in this application. Total 156 well customized and very useful live reports are available here for admins to track various parameters such as Residents List, Vehicle report, ...

Who can access Admin reports?

Access to Admin Reports is available to MC Member and office staff, provided they have access to the Admin reports application. The access can be provided by the moderator only.

Can the Admin Reports be printed?

Yes all reports in "Admin Reports" can be printed or exported to Excel (If transaction report).

How can admin reports be scheduled ?

Please follow below steps to schedule an admin report: Step 1: Login to ADDA >> Admin >> Admin Reports. Step 2: Find the report you want to schedule and click on "Scheduled". A new window opens. Step 3: Choose for whom you want to send the report- ...

How to upload the society letter head to get admin reports on it?

Uploading Letter head for your reports etc... can be done using the following steps: Login to ADDA >> Admin >> Admin reports >> Click on Upload letter head >> Click on Browse and select the file(Letter head) >> Click on Upload photo. Hence the ...