How can I create a poll on ADDA App?
You can create a poll to gather opinion from your neighbours. Please follow the below steps to create a poll on ADDA:
Step 1:
Login
to
your
ADDA
App
->
Community
-
>
Select
the
Tab
"Poll".
Step 2: Click
on
the
"+"
sign
on
the
bottom
right
side
of
the
screen
->
Select
Poll.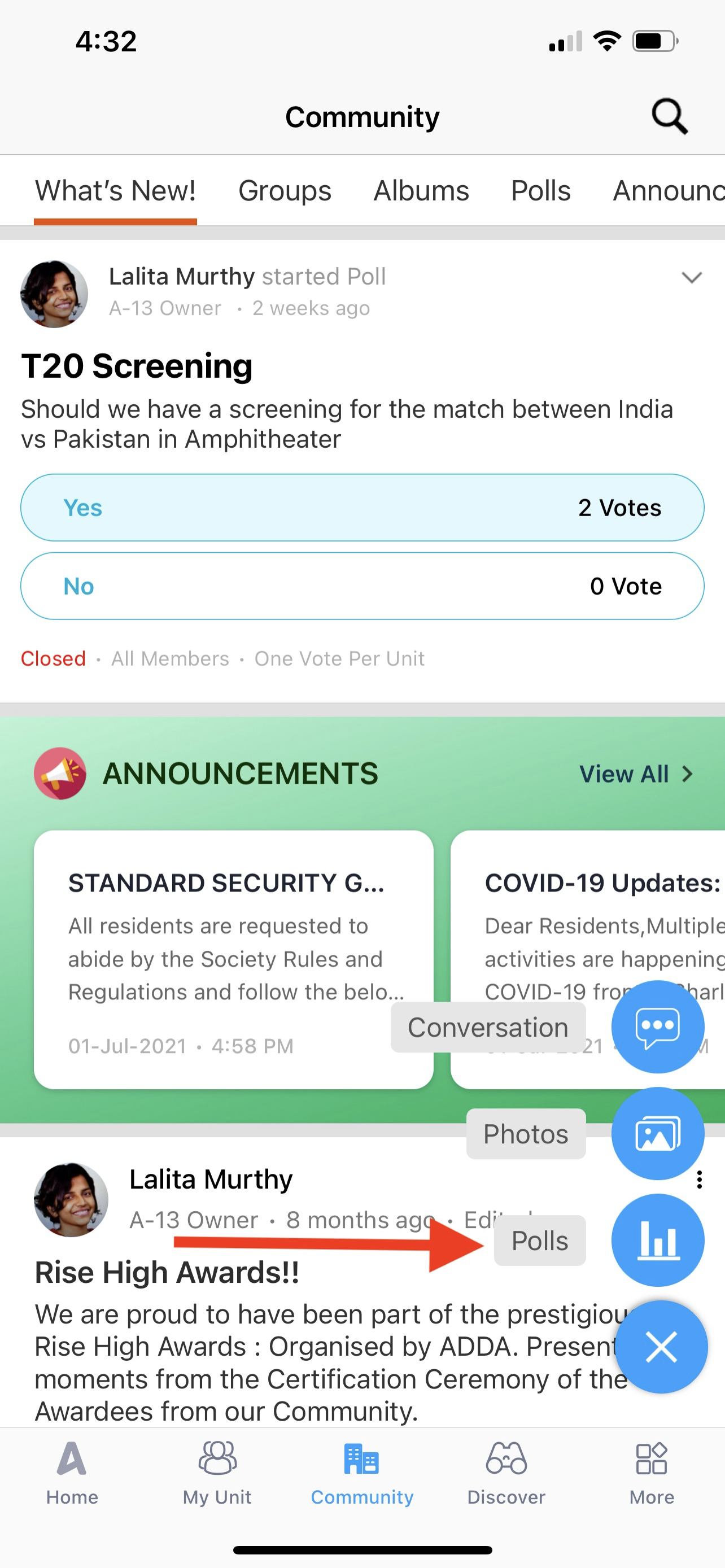 Step 3: Enter
the
Poll
Topic
and
all
the
necessary
details ->Create.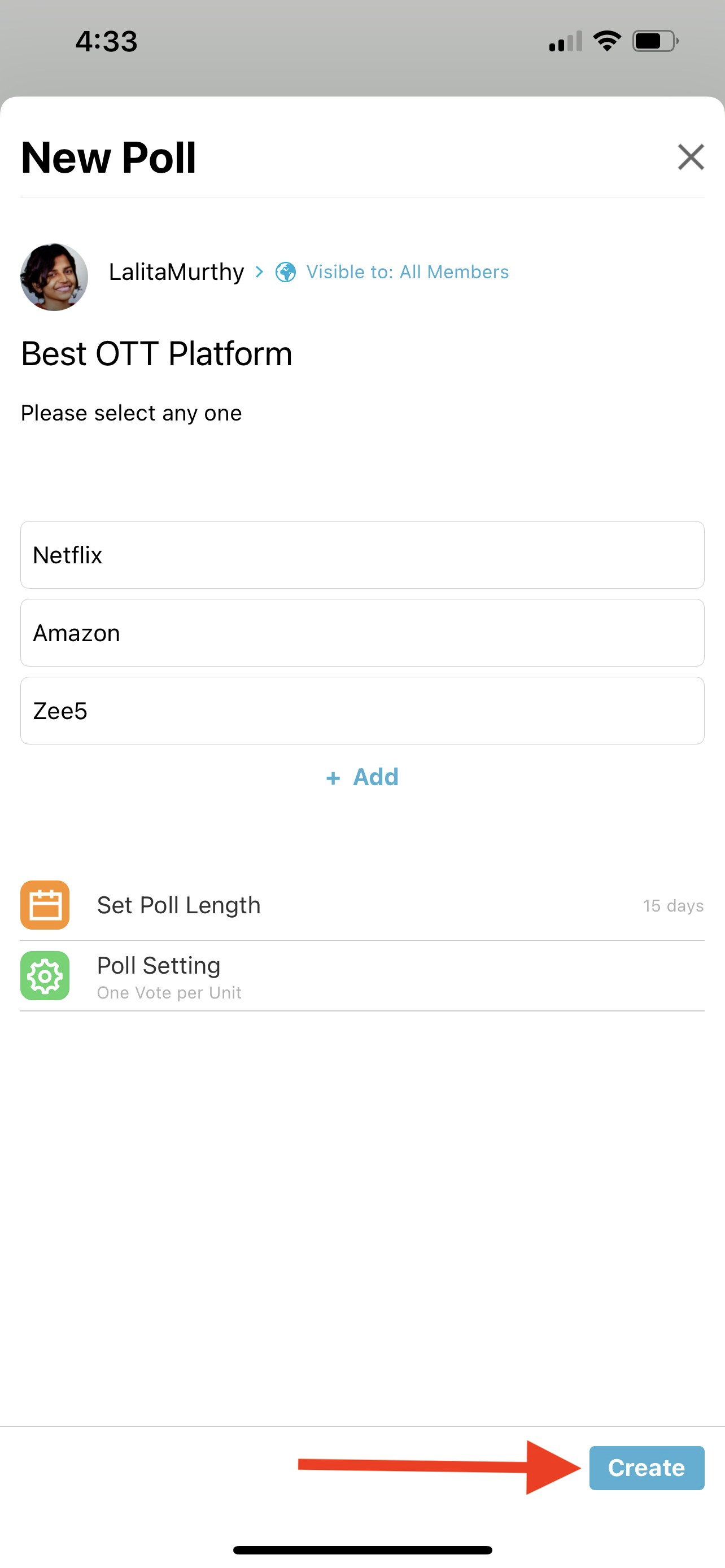 Related Articles

How to create groups on ADDA?

Please find below steps to create groups: 1. Login to MyADDA. 2. Under the tab for Groups, click on "Create a Group". 3. Enter the required details like Group name,description,etc. 4. Click on Create. ​You can also create the groups from ...

How to remove a poll?

FYI: Only Forum Moderators or creator of the poll can remove the poll Step 1: Open your Poll Step 2: Next to your poll, click on the down arrow, and you can click Remove Poll. Step 3: Reason is mandate field, please give the appropriate reason for ...

How can I create Albums on ADDA App and upload photos to it?

The Album feature is a community feature. Please note that all the members of the community will be able to view the photos added to the album. If you want to create a new album kindly follow the below steps: Login to ADDA —>Community —> Albums —> ...

How to search any conversation or poll?

Please refer the steps below to search for any conversation or poll with keywords on ADDA Portal : 1. Login to MyADDA. 2. Click on the Search icon (located on the top right corner before your name. 3. Enter a keyword in Search Option your result will ...

Can a poll be edited?

Poll content cannot be edited. However, the Poll closing date can be extended before its expiry date. Note: A poll once expired cannot be reopened. A poll can be extended by following the below steps : Login to ADDA -> Click on Community -> Polls -> ...