I am already a registered user of an ADDA and how to join another ADDA?
If you are a registered
user of any
ADDA and you wish to join another community using ADDA,
You
can
follow
the
below
procedure
for
joining
the
other
Society
ADDA.
Login to ADDA App -> On the Home Page you will find a small drop down next to your ADDA Name on the top most left corner -> Click on Join Another Community.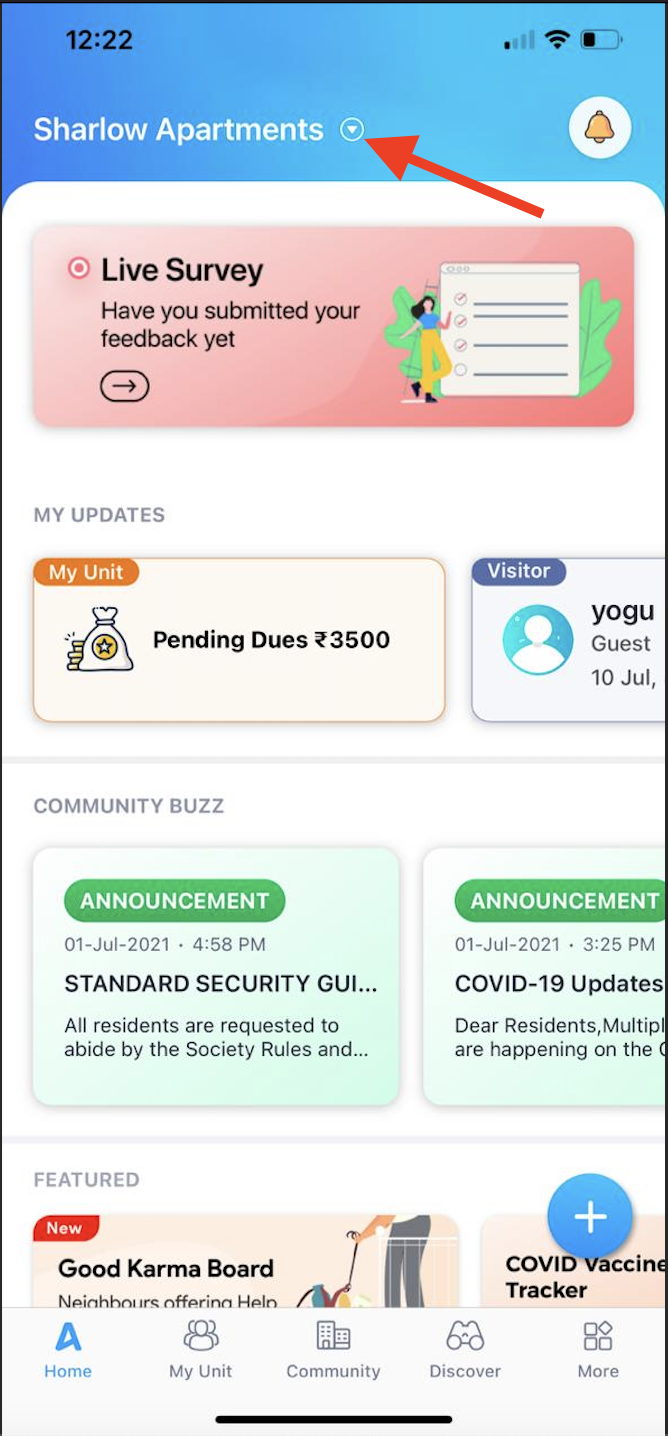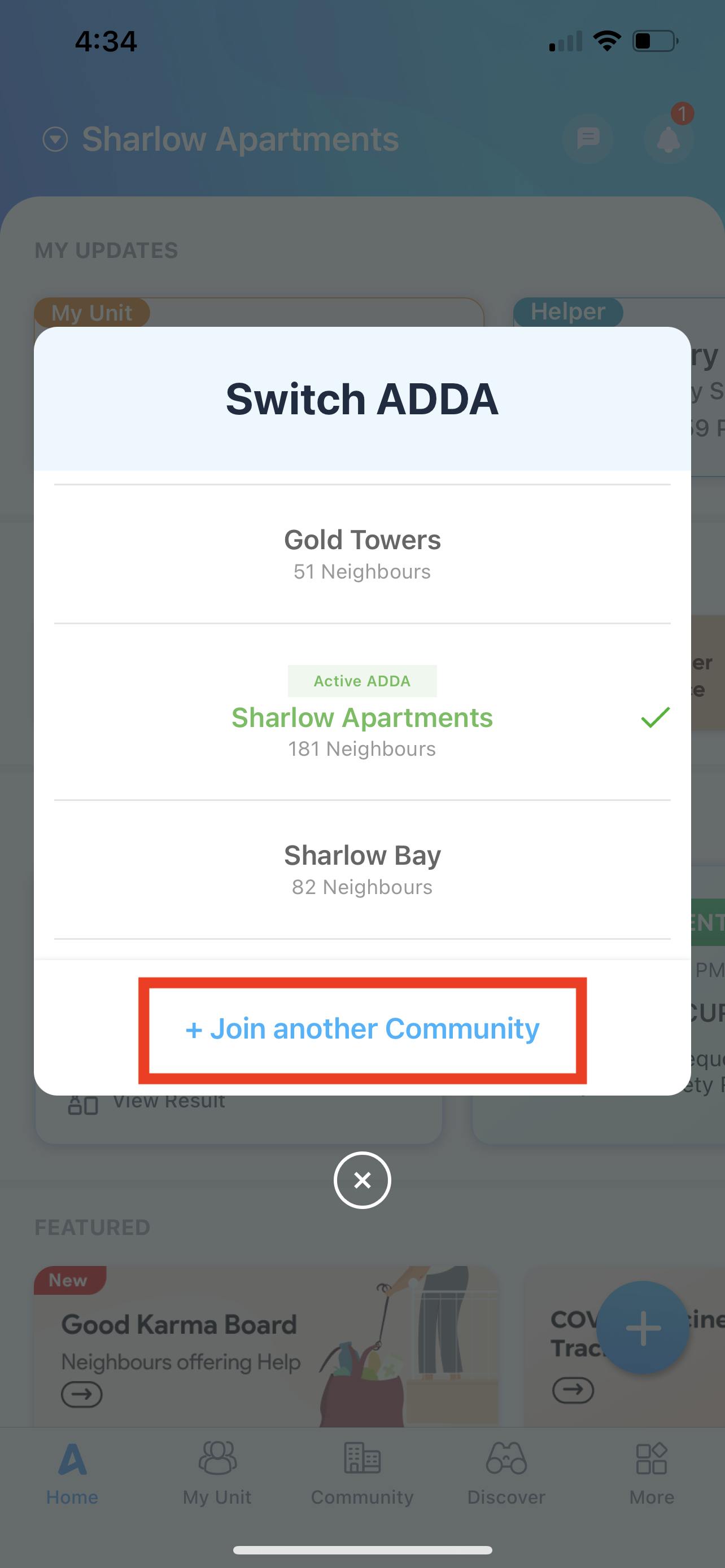 Related Articles

My Apartment Complex already has an ADDA. How do I register myself or join my Community in ADDA?

Joining ADDA is super simple. Find your community on ADDA >> Fill in some basic details for your community Admin to verify >> Admin verifies your account >> Here you go - Now you have an ADDA user account which connects you to your neighborhood. ...

What is the 'Already Paid' option?

You find this Option on the Account Statement of your Flat. Receipts will be reflected immediately if the payment done is through ADDA payment gateway.If the transaction is made through NEFT / IMPS directly to the association's bank account then ...

How Do I login to ADDA with international number?

Yes! ADDA does allow users to login to ADDA with their international numbers. Ensuring the timely notifications of all the activities happening in their ADDA, irrespective of their location. You can login to ADDA either by Email-id or Mobile number ...

How to add tenant or other user to my unit using the ADDA App?

Please follow the below steps to add tenant or another user to your unit using the ADDA App: Step 1: Login to ADDA App. Step 2: Go to My Unit in the tool bar>>Members. Step 3: Click on the "+" icon, select "Add Members" to add users ...

How to deactivate my ADDA user account using ADDA Portal?

You can follow the below steps to Deactivate your ADDA Account on ADDA Portal: 1. Go to MyADDA page >> click on "Your name"(located on the top-right corner) >> a drop-down menu appears, click on Edit Preferences. 2. In the Edit Preferences window, ...