How to use the Covid Vaccination Tracker? How do I mark myself vaccinated?
It is a simple feature in your ADDA App where Residents who have received their dose can mark themselves as vaccinated.
Step 2: Under "HOME", you will find COVID19 Vaccination Tracker under Featured.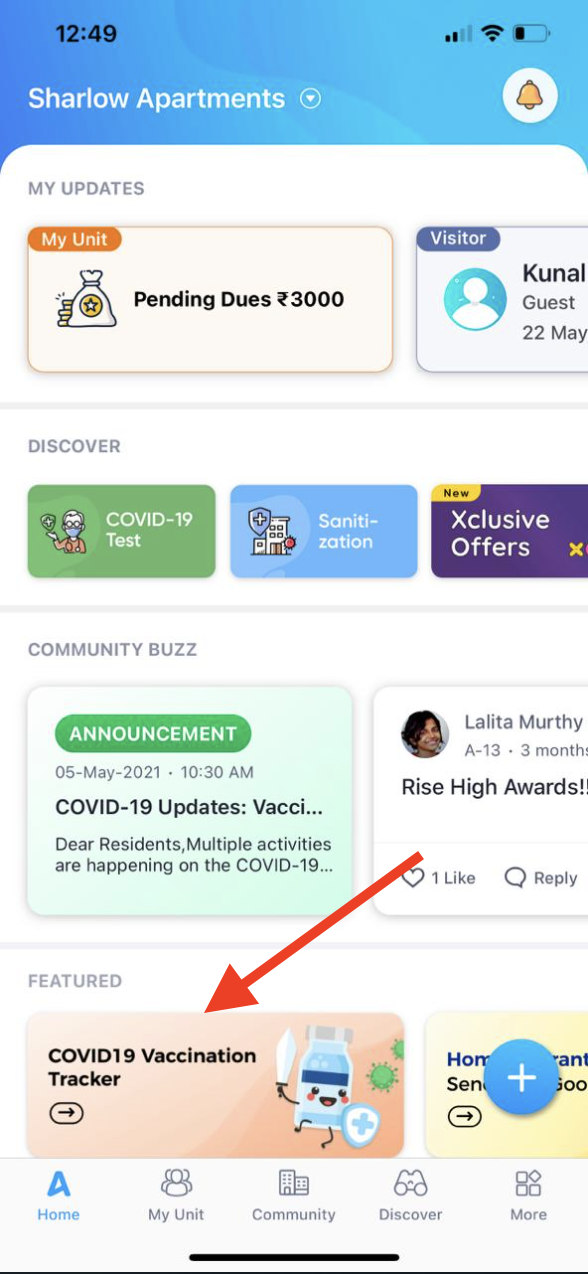 Step 3: Click on "Mark Yourself Vaccinated"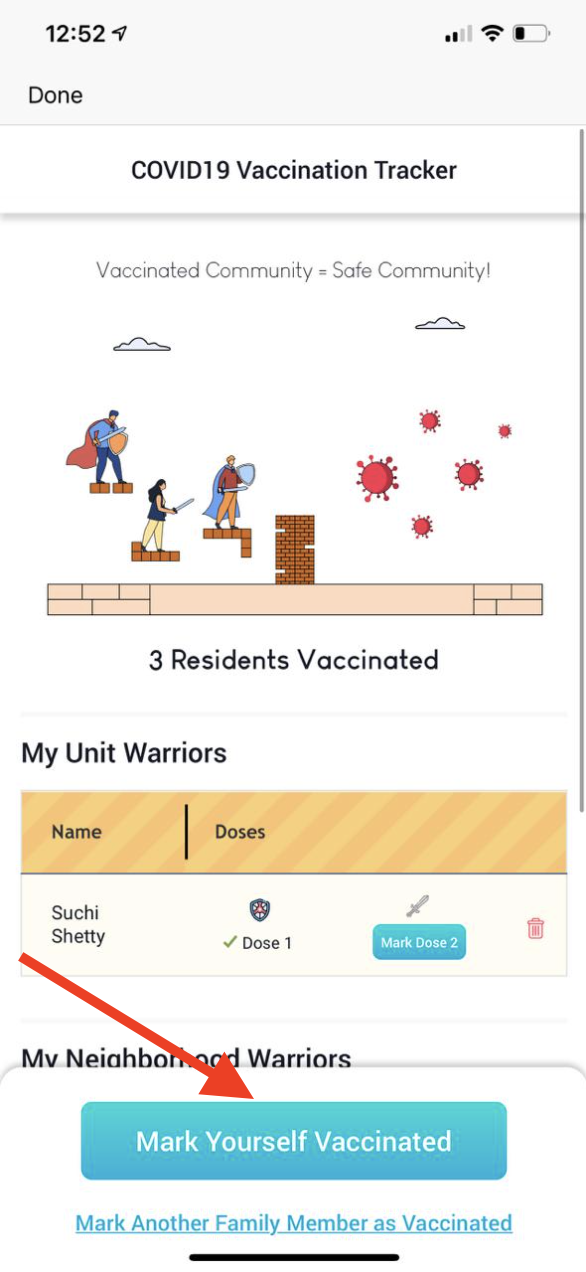 Step 4: Enter the required details like Name of Vaccine, Date of Vaccination,etc and click on SUBMIT.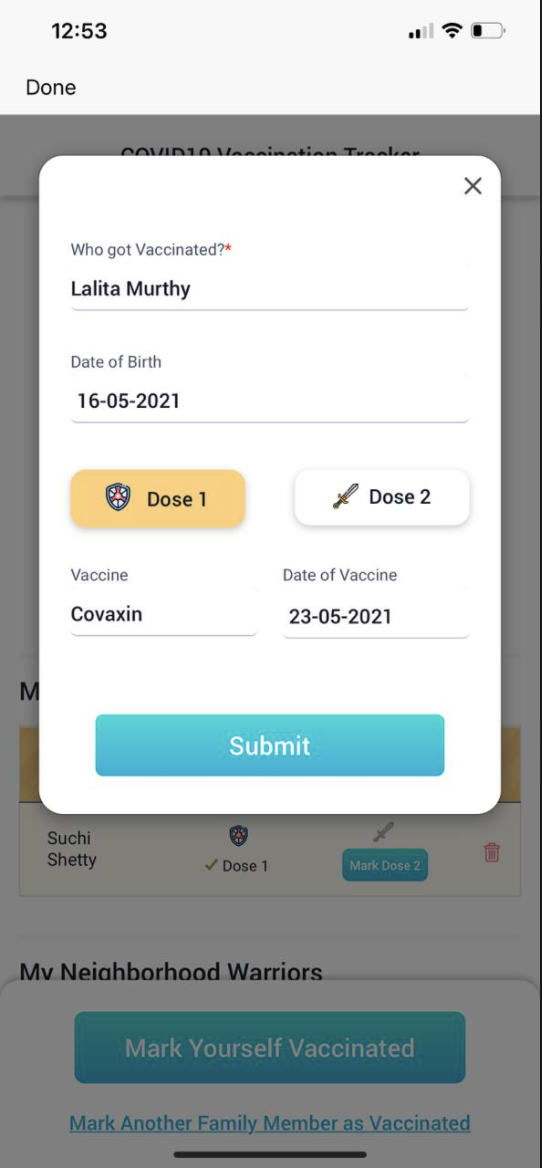 Step 5: Post Submit, you will be marked Vaccinated and the same will be displayed to your neighborhood.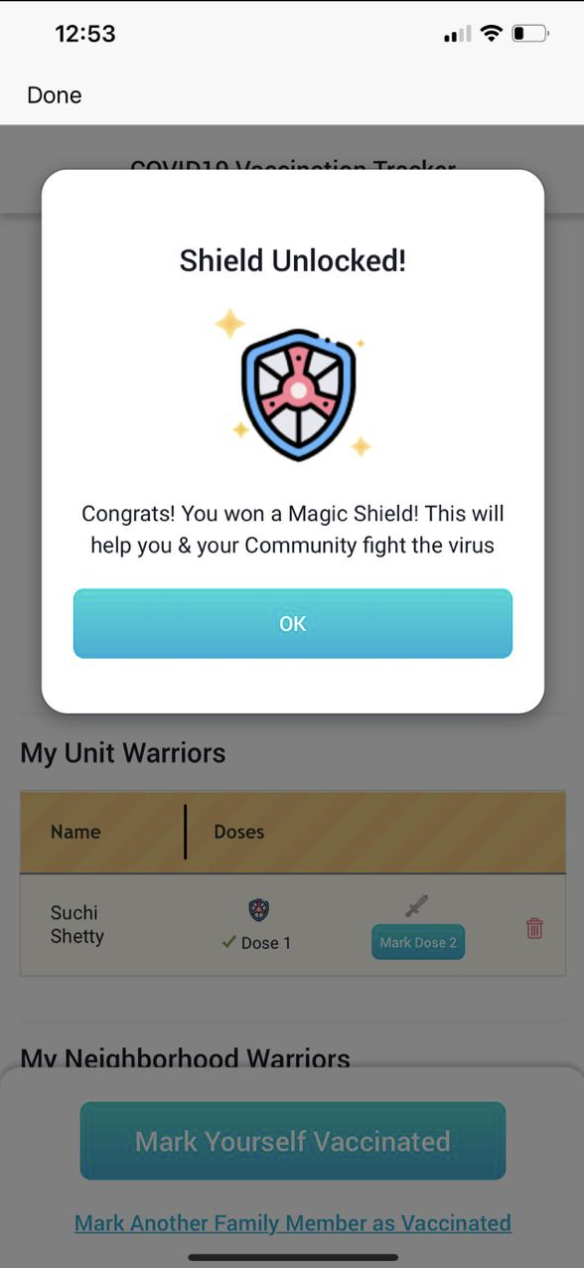 Related Articles

How can I mark the vaccination status of the domestic staff using the ADDA Admin App?

Login to ADDA Admin App -->> More -->> Staff Manager -->> Search and Click on the staff for whom you wish to update the vaccination status -->> Click on the pencil icon against Edit in "Advanced Details" section -->> Mark "Yes" or "No" in the Fully ...

How to use Home Quarantine Tracker?

Purpose of Home Quarantine Tracker: Bring clarity to the Association on which are the Homes on Quarantine, what is their Quarantine End date. This helps the Association plan for services to the Quarantined Flats such as Door Delivery, Sanitisation, ...

How to use move in-out tracker? (Workflow of Move In-Out tracker)

Note: For the Tenants, it is compulsory to have the fields for Agreement Start Date & Agreement end date. IF these fields are not filled in the tenants database will not show in the Approved Tenants list in Move In-Out tracker. Note: The user once ...

How to get started with the Helpdesk Tracker?

HelpDesk Tracker is the Online Complaint Register of your Society. Here all the requests can be viewed and acted upon by the admin. Driver for each request can be assigned, status can be changed with relevant notes. Requests can be automatically ...

How to setup the Move In-Out Tracker?

FYI: Admin needs to setup following forms and checklists, before enabling Move IN/Out workflow for your ADDA: 1. Move IN form: Step 1: Go to Move IN/OUT Tracker >> View All >> Setup >> Move-In Form User Step 2: Mark the check-boxes to enable any ...