Step 1: Log in to ADDA -->> Admin -->> Asset & Inventory -->> Assets -->> Create an asset category as 'Financial' under the Setup tab -->> Save Changes.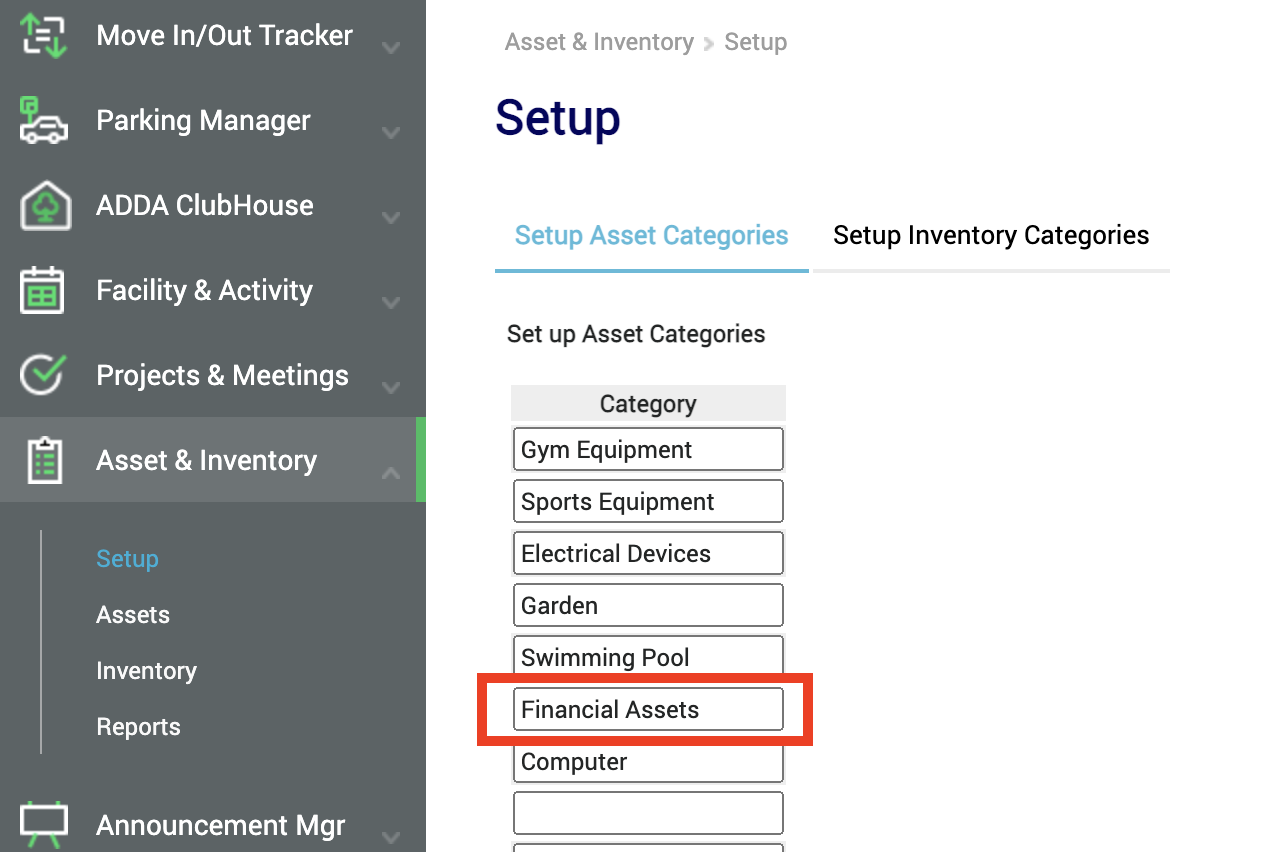 Step 2: Click on 'Add Asset' under the Assets tab and enter the asset details. For eg.( Asset name: ex- SBI FD corpus fund, Tag no.: actual certificate no., Cost: Principal asset amount).
Step 4: Click 'Create asset'.

Step 5: Once the asset is created, click on 'More details' shown corresponding to it.
Here you can store more information like,
Note: Interest rate and maturity amount will be given by the bank.

Scanned doc: Store actual FD certificate
Set Reminder: Maturity date
Note: This entry is only for asset upkeep. No impact on accounting.
Separate Financial entry for this FD and accrued interest is to be made in consultation with your auditor or accountant.