The facility can be the services/benefits availed by the residents by booking them in advance. Facilities can be your Apartment complex's Clubhouse, Function Hall, Swimming Pool, TT court, Gym, etc.

To set up the facilities:
Step 1: Login to ADDA Portal and go to Admin >> Activities & Facilities >> Setup >> Facility.

Step 2: Click Add Facility. A separate window pops up and you can add the Facility details (Booking Cost, availability by Hour or slot, Facility Income Account, Auto Cancel Booking, Instructions) as shown below.


Step 3: Click Add Facility.

Step 4: Scroll down the page to update the setup notifications as shown in the figure.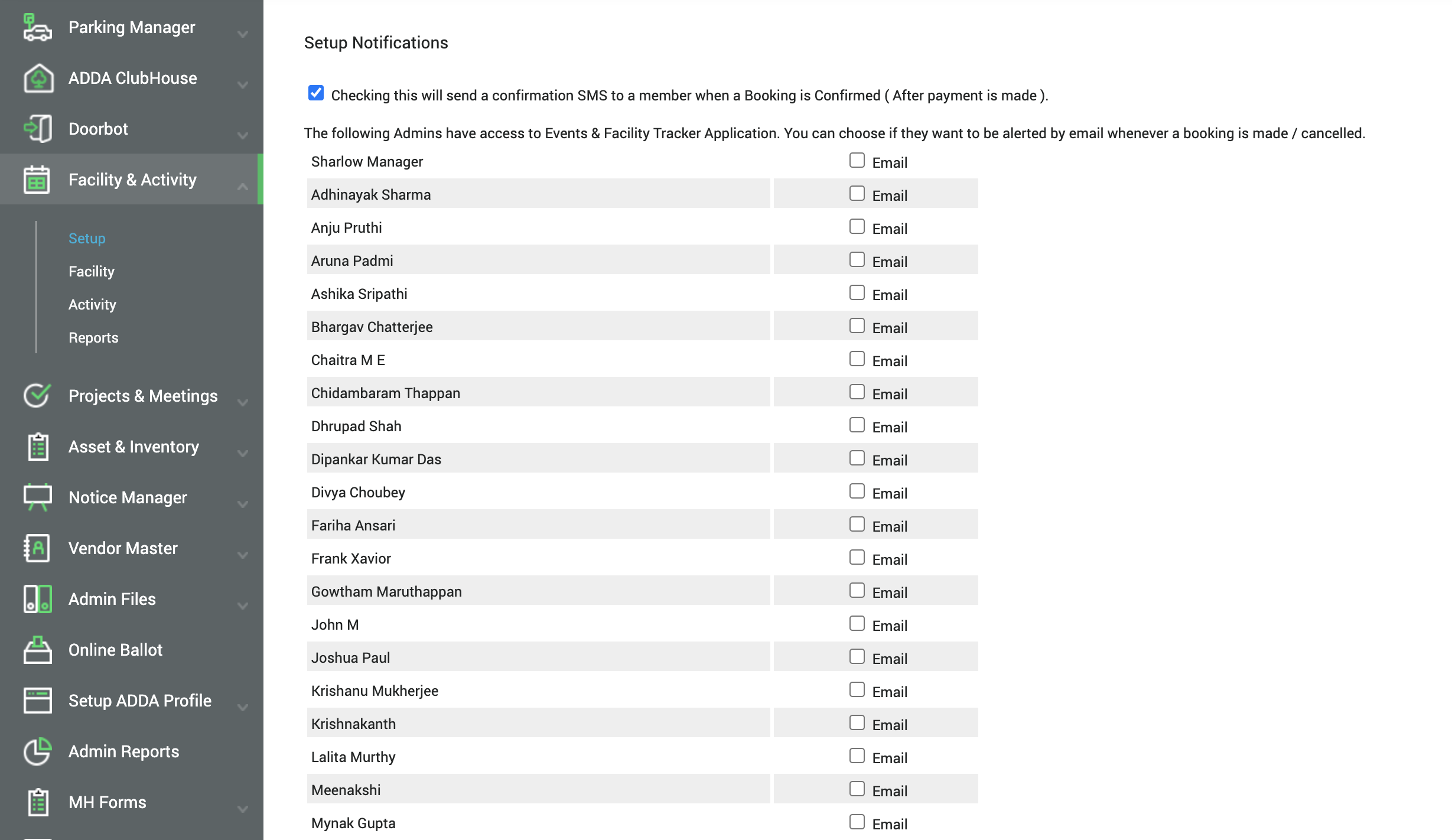 The facilities added by the Admin will be visible to your residents and they can book from either the ADDA Portal i.e under My ADDA >> Facilities or from the ADDA App>>More>>Facilties.