How can we set up a Vaccination Drive for different Vaccines in our Apartment Complex?
Go to ADDA Admin > Facility & Activity > Setup > Click on Add Vaccine drive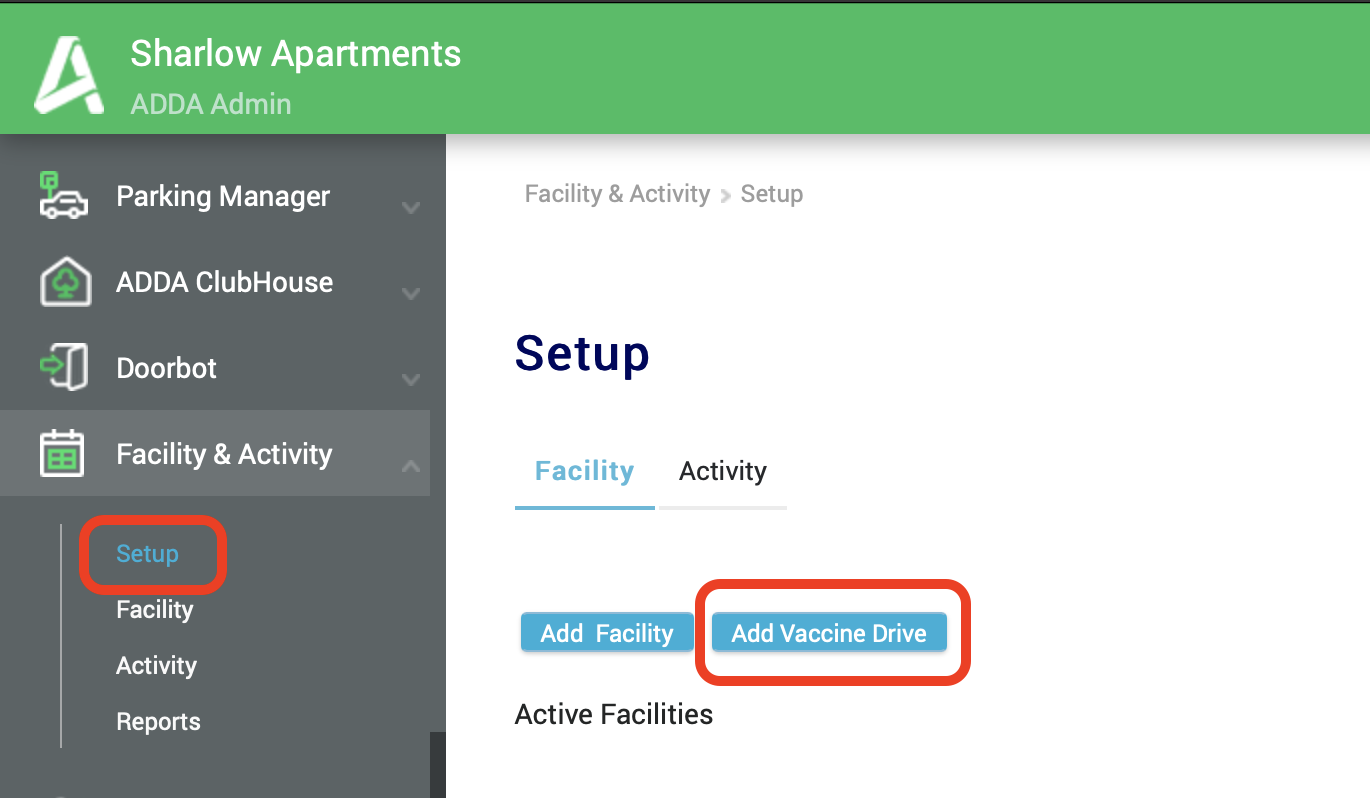 2. In case you want to set up a vaccination drive for different vaccines, you can set up a new facility name – Covishield Dose-1 OR Covishield Dose-2.


Now, Residents can easily book their preferred Vaccine Type, Dose, and slot as well as pay for the Community Vaccines Drive!