How to set escalation for Helpdesk requests?
A Request can be auto-escalated to the person on the next level/Admin when no update happens to it within a certain time as set by your Admin.
The minimum time in which a Complaint can be escalated is 1 day. Requests can't be escalated if there is no update to it in certain hours.
FYI: The technical feasibility of auto-escalation every hour (system needs to check every hour if any Request is ready to be escalated) in a Society setup is not encouraging.
To set up the escalation follow the steps below:

You can set up
Multi-Level Escalation
here. An
Email
will go to
higher Levels
if the request has not been updated in the requisite number of days.
Step 1: Login to ADDA -->>
Admin
-->>
HelpDesk Tracker --
>>
Escalation.
Step 2: Click "View" on the category, if you wish to do the escalation setup. A separate window pops up.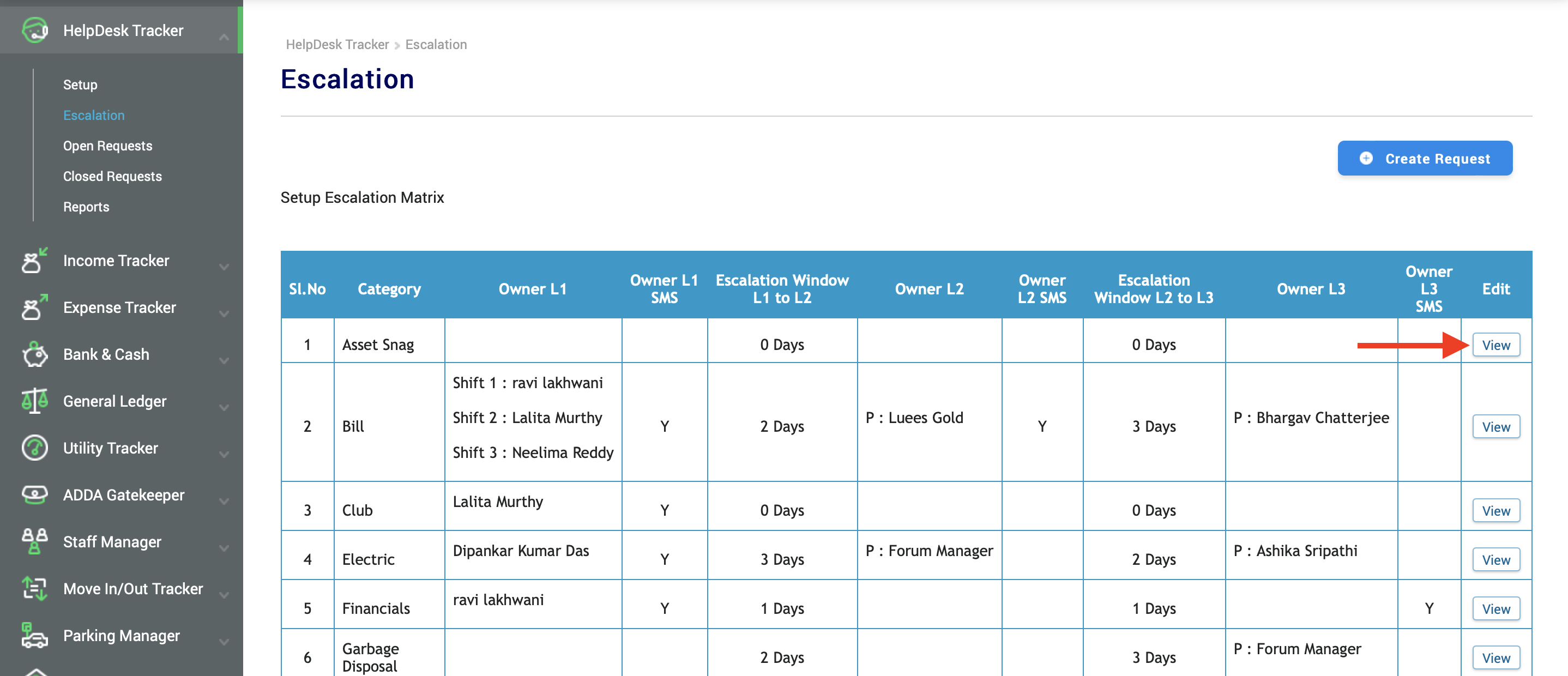 Step 3: Provide the
L1 Owners
, in Shift 1, Shift 2 & Shift 3 if staff or the admin is working on the requests during specific timings. Select the shift timings.
For Level 1, you have to select the relevant option between "Shift Owners, All L1 Owners, Don't send SMS" in
this category.
Step 4: Under
Escalation to Level 2
provides L2 owners. Two L2 owners can be selected. Mention the
No. of days
the request should be escalated. You can check to mark the option
Owner 2Send SMS?
This will trigger an Email/SMS escalation of the request at 9.30 AM.
Step 5: Same as in Step 3, you can set
Escalation to Level 3
and
Save
.
Step 6:
Enable the "Send SMS" option for Level 2 and Level 3 Owners in case you wish to send SMS to those owner levels.