How to lodge a Helpdesk Request on ADDA App?
Helpdesk requests are raised to your management committee if you wish to bring their attention to
issues
related
to
your
unit
(For example Common
Area
Maintenance,
Issues
related
to
your
maintenance
dues,
etc).
Once you lodge a Helpdesk request, you will be notified over the ADDA App with all the real-time updates around it.
Follow
these
simple
steps
to
lodge
a
Helpdesk
request
using
your
ADDA
App:
Step 1: Log in
to
the ADDA
App -->>On the "Home" screen, click on "Helpdesk" -->> Click
on
"Raise Request"
.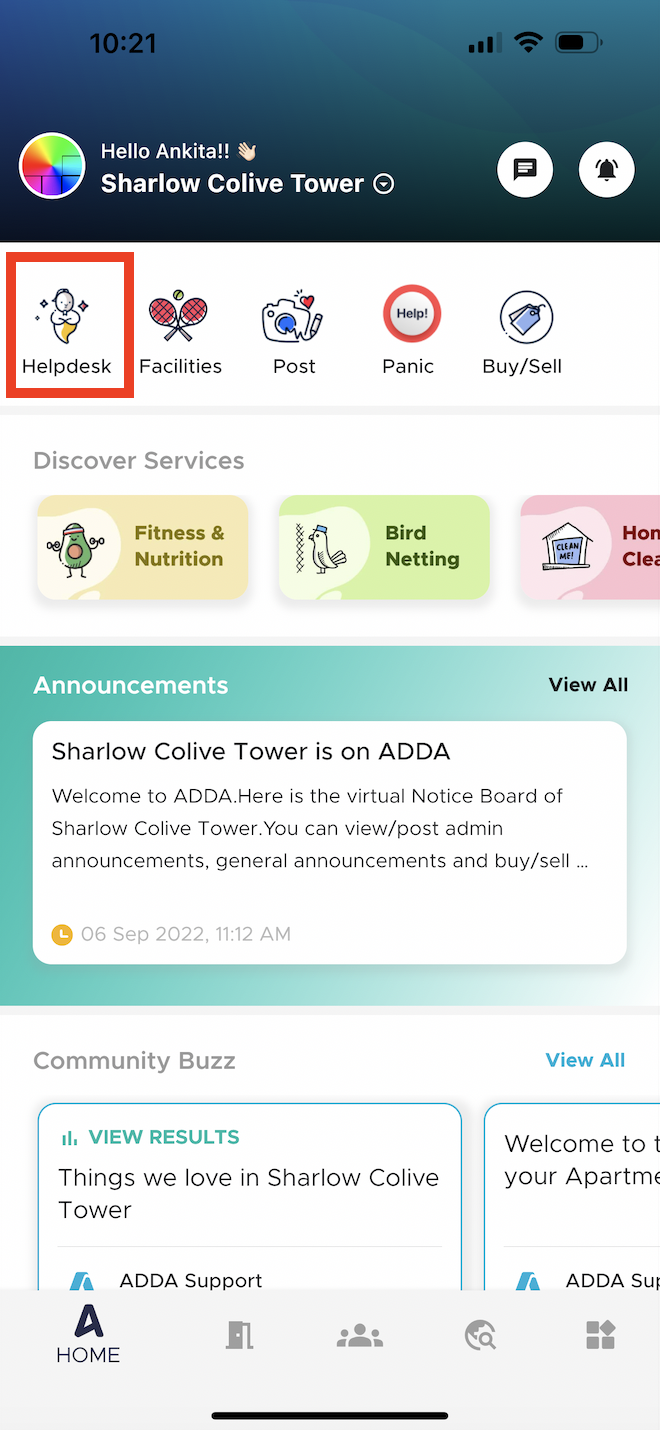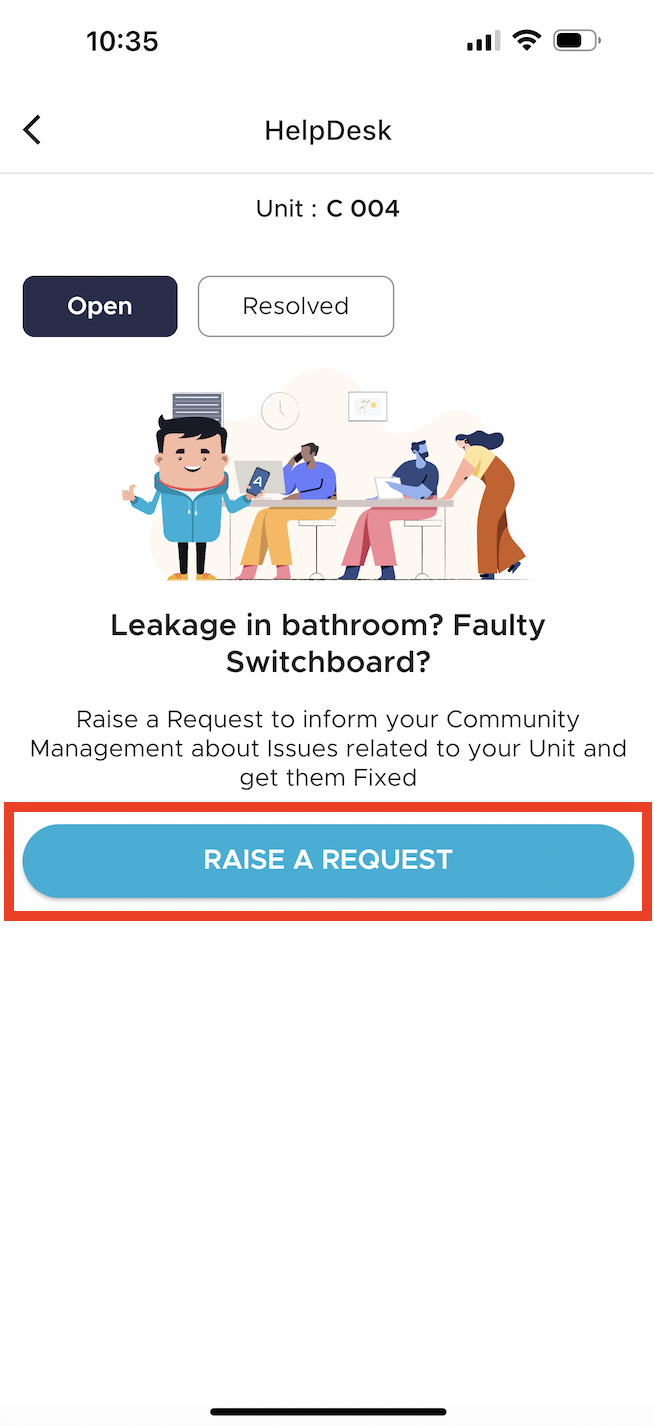 Step 2: Mention your request, and select your Unit number & Category. Also, add a Photo of the request if required. Enable the checkbox "Mark as Urgent" if you want immediate attention to your request. Click on "POST" once all the required details are added.