How to enable the SMS alerts for the category owners when the request is lodged?
Please follow the below steps to enable the SMS alerts when a request is lodged by the residents:
Step 1: Log in to the ADDA -->>Admin.
Step 2: Click on Helpdesk Tracker and under that go to the Escalation tab.
Step 3: Click on "View" against the category for which you wish to enable the SMS alerts.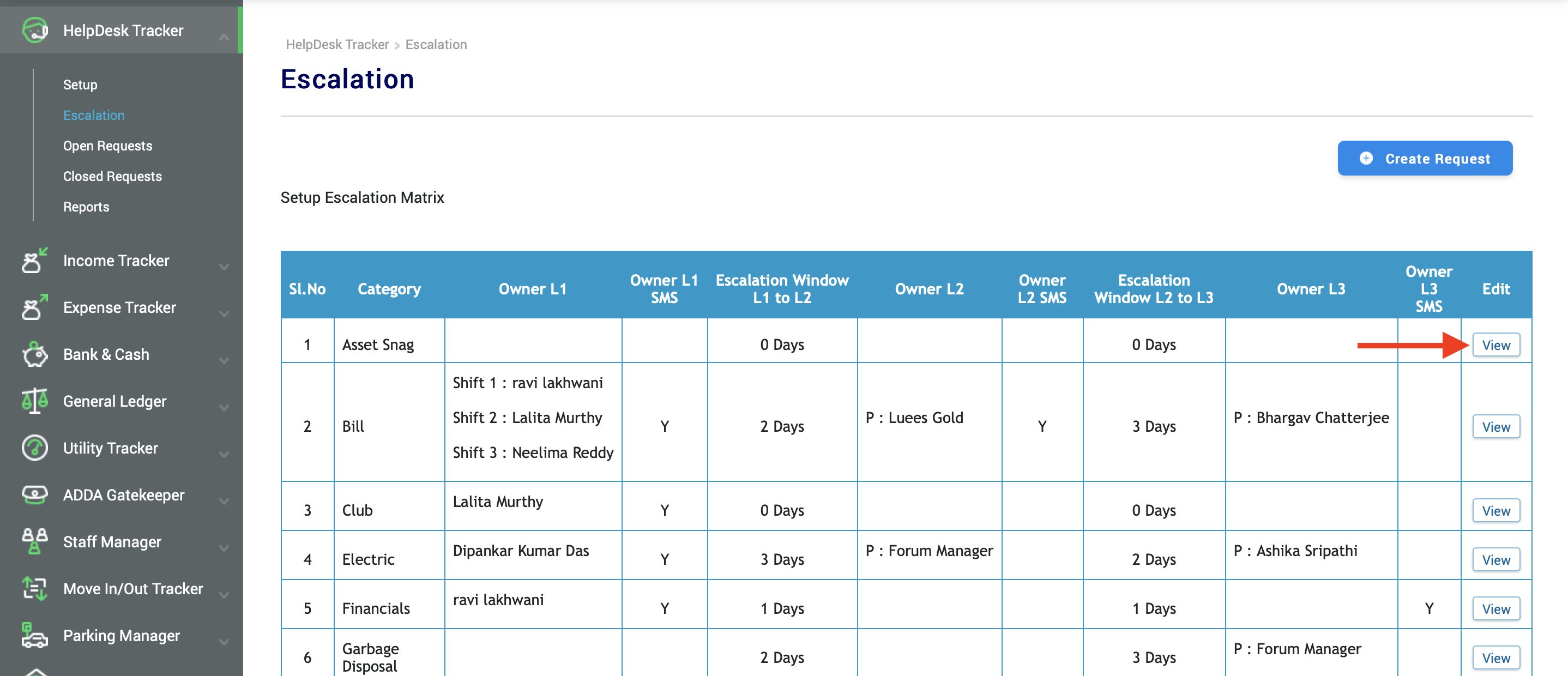 Step 4: For Level 1, you have to select the relevant option between "Shift Owners, All L1 Owners, Don't send SMS". Enable the "Send SMS" option for Level 2 and Level 3 Owners in case you wish to send SMS to those owner levels.