How to configure Gate Broadcasts?
Need to Notify Residents on a Vendor entering the Community
to provide Essential Supplies? or Need to Broadcast an Important Message from the Gate?
Here is your Savior for all the important Broadcasts from your Gate, "Gate Broadcasts".
Please follow the below steps to add Gate broadcasts:
Login to ADDA>> Admin>> ADDA GateKeeper>> Setup>> Confirgure Gate Broadcasts>> Click on Add to Gate Broadcasts>> Add the content and submit.
In the security mobile app( GateKeeper app) click on 3 dots on top left corner>> Settings>>Manage modules>> Enable Broadcasta. After enabling this, the security just have to click on In against the Broadcast so that all the residents will receive an app notification for the same.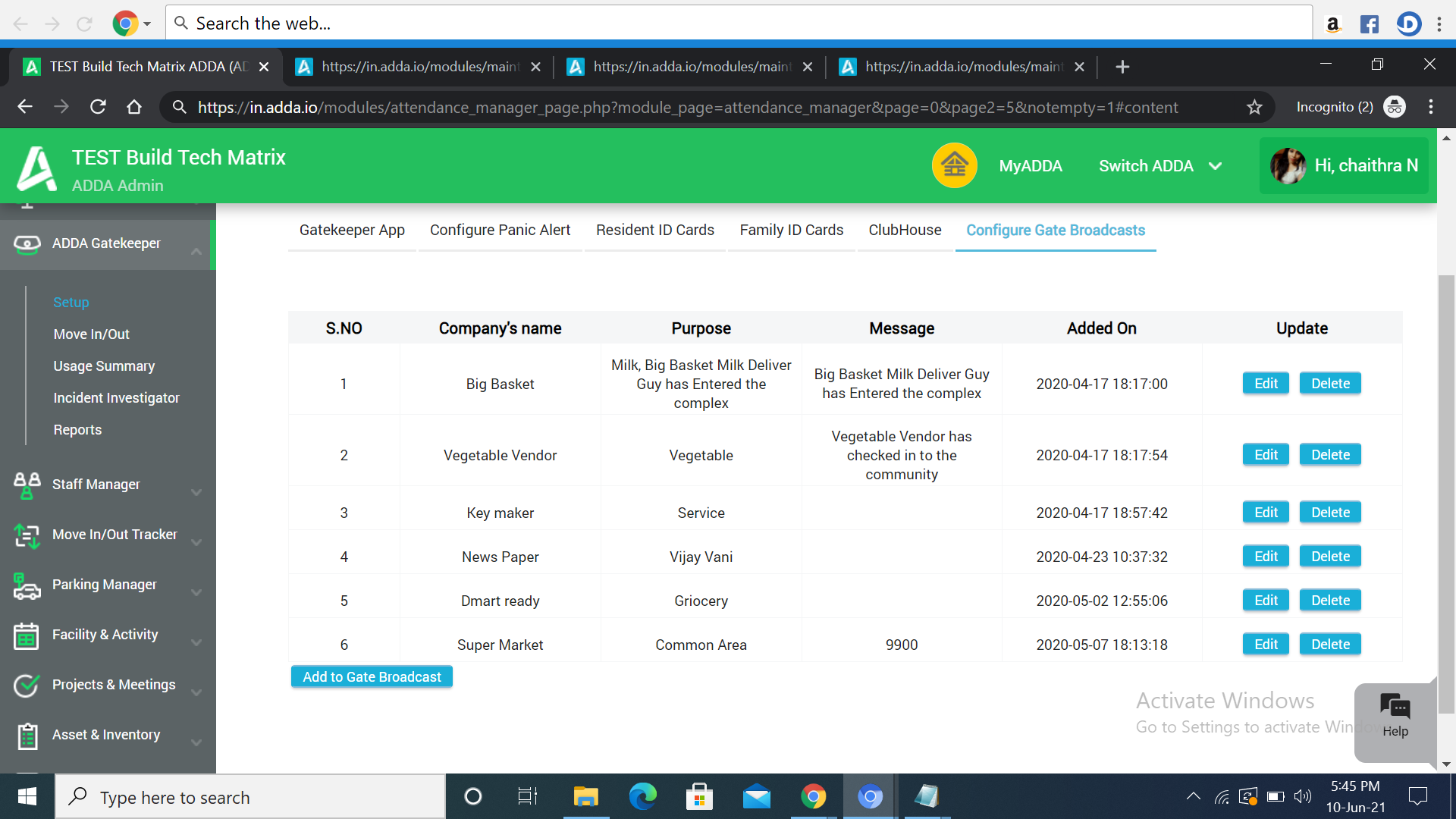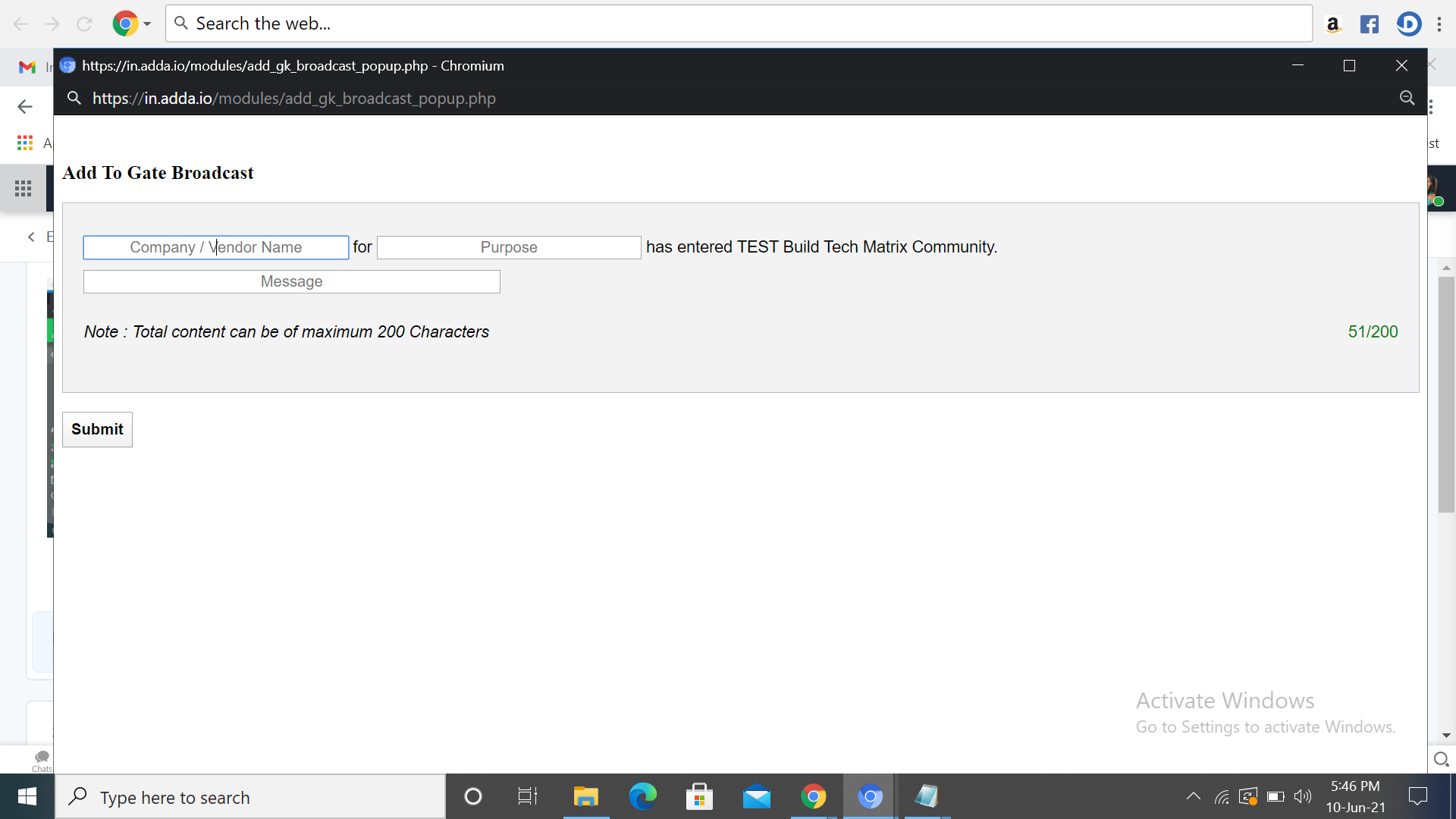 Related Articles

How to setup all deliveries to be left at the gate?

Do you want to mark all the deliveries to be left at the gate, and don't want the residents to get an approval request for the same. Follow the below steps: Login to ADDA >> Admin>>ADDA GateKeeper>> Setup>>Under GateKeeper app settings>> In the list ...

How can Admins configure Facility and Activity for their residents on ADDA?

I) Configure Facility The facility can be the services/benefits availed by the residents by booking them in advance. Facilities can be your Apartment complex's Clubhouse, Function Hall, Swimming Pool, TT court, Gym, etc. Step 1: Login to ADDA Portal ...

How To Set up Gatekeeper App and ADDA App Notification?

Are you new to ADDA Gatekeeper? Do you want to know how to configure the settings before using GateKeeper? Below are the few steps that will help you configure ADDA GateKeeper for your society: Login to ADDA>>Admin>>ADDA GateKeeper>>Setup>>Select the ...

What is ADDA Gatekeeper?

Security at Residential Complexes is critical as it protects Families and Homes. Unlike Corporate Complexes, the Security Gate of Residential Complexes handles a large volume of Visitors - Friends, Relatives, domestic staff, delivery vendors, service ...

How can we start using ADDA Gatekeeper?

Please find the step by step guide on deploying Gatekeeper: https://adda.io/blog/2015/12/apartment-complex-security-gatekeeper-app/ Bring your security gate online today. Download the APP here: Gatekeeper