Note: A user can cancel a facility booking before the payment is made. Once the payment is posted, then only the admin owns the access to cancel the booking. Also, the advance booking option is available for facility booking as per the facility setting done by your admins.
To cancel a facility booking follow the below steps:
Step 1: Log into your ADDA app.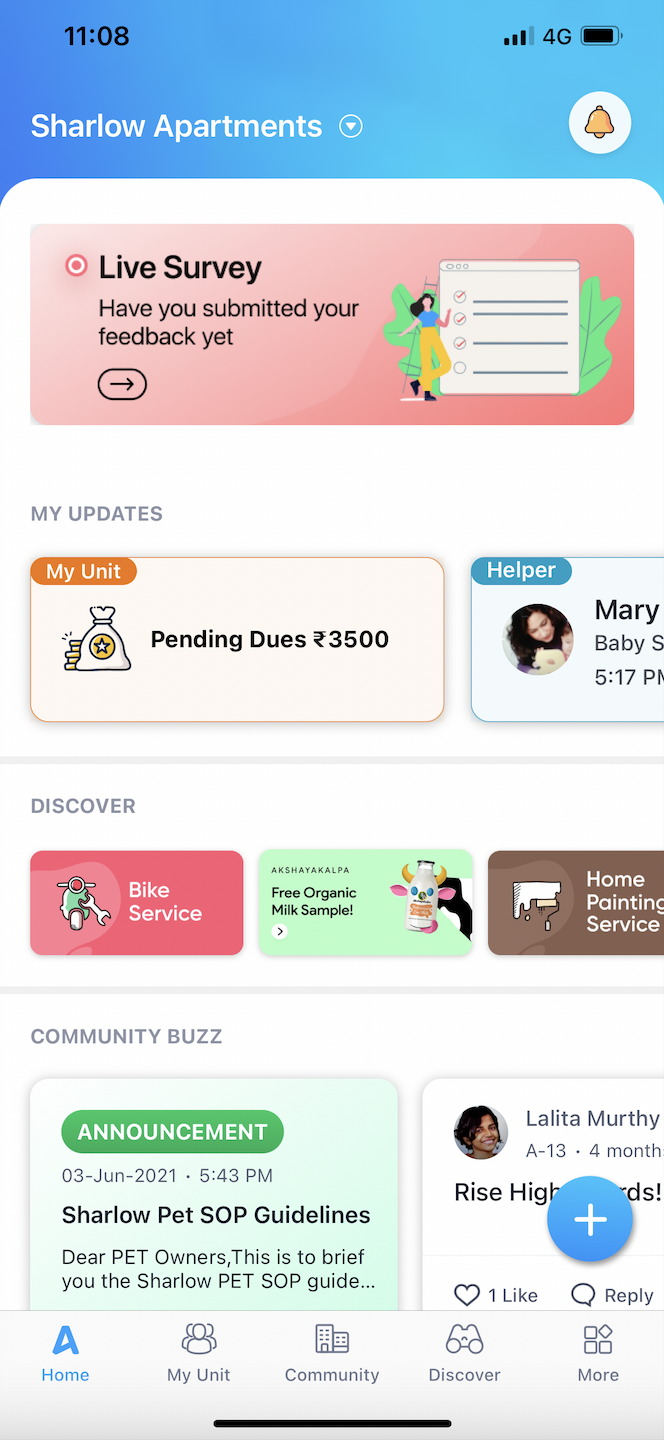 Step 2: Click on the 'More' option and then click on 'Facilities'.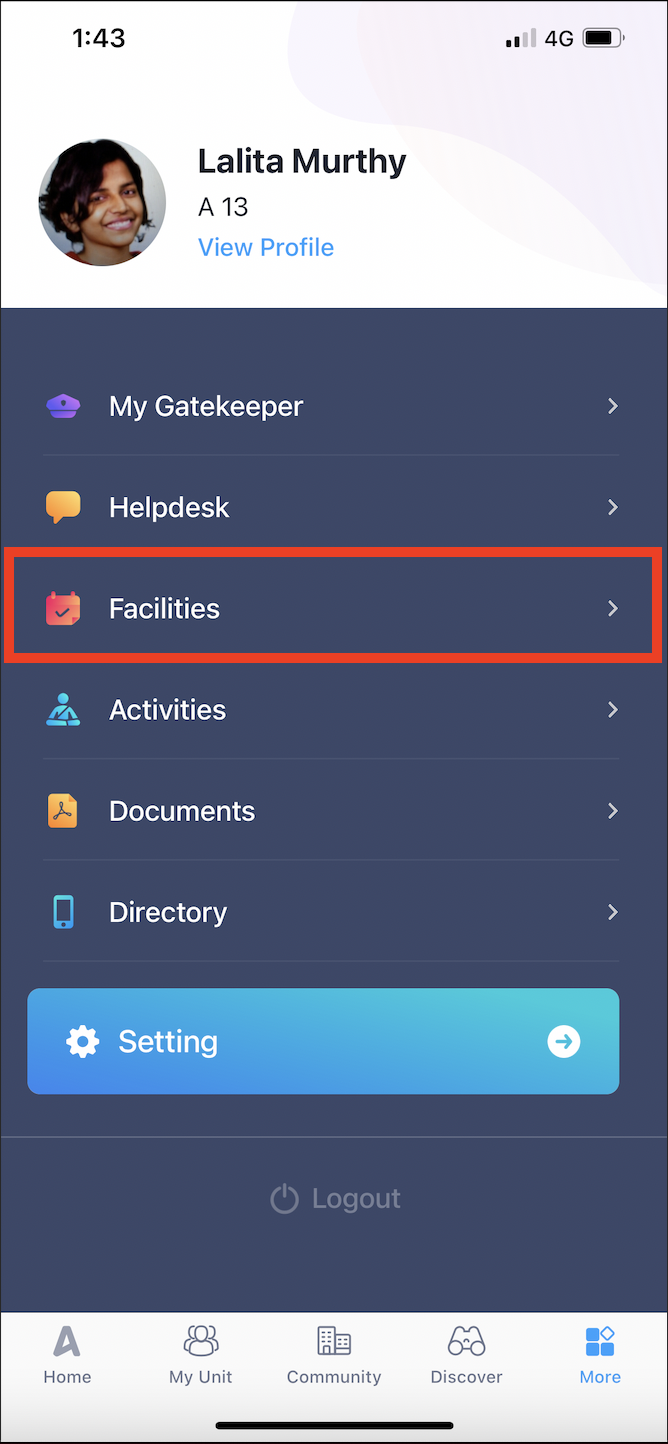 Step 3: Go to Booking History Tand, search the facility and click on
'
Cancel
' button shown corresponding to your booking.