Office Staffs are those staffs who are paid by the Association/Society/RWA.
To Add an Office Staff, Please follow the steps below:

Step 1: Login to ADDA -->>Admin -->> Units & Users -->> Access Control.
Step 2: Select Tab for Office Staff -->> Add New Staff -->>Fill In the details of the Office Staff -->>Click on " Add Staff".
Once the above steps are done in the next window you will get an option to give module access to Office staff
Step 3: You will be having two Options "Resident Application Access" and "Admin Application Access".

Step 4: Click on the desired Application Access and check all the module check boxes, for which you wish to give access -->> Save.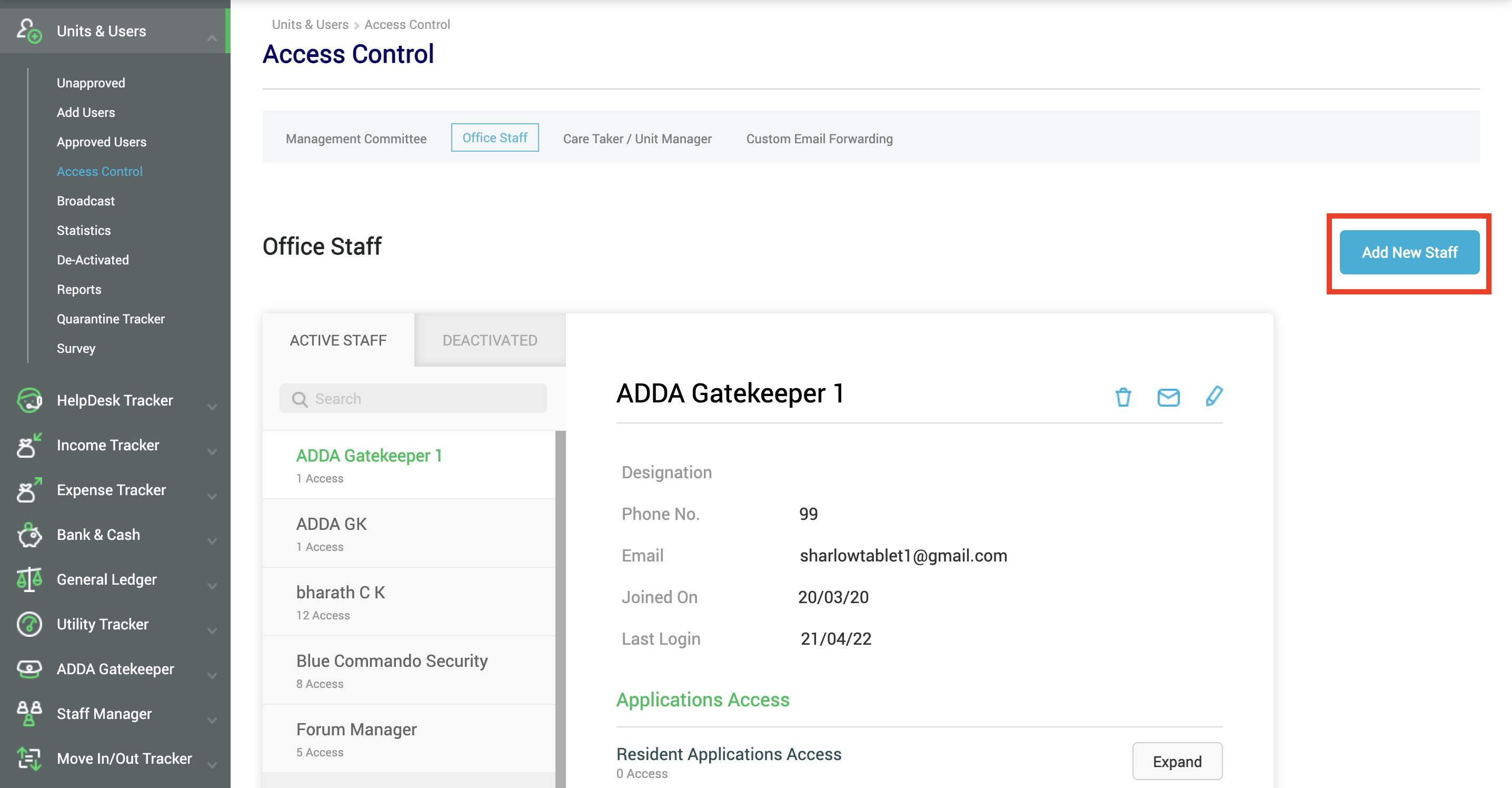 If you wish to give access to submodules, you need to click on the hyper link "Edit Advance Access".