How to assign a Caretaker / Unit Manager to any unit on ADDA?
In some of the rented Flats or Villas, the owners might have delegated the responsibility of overseeing the property to Caretakers. These Caretakers can ensure the maintenance dues are paid on time, complaints are raised and serviced, and all-important Notices are acted upon on behalf of the Owner.
Follow the below steps to add a Caretaker:
Step 1: Log in to ADDA >>
Admin
>>
Units & Users
>>
Access Control
>>
Care Taker / Unit Manager.
Step 2: Click on
Add a Care Taker / Unit Manager
button, It will open a separate window.

Step 3: Fill in the necessary details such as
Name, Email, Phone No., & unit number
(for which unit he/she is assigned as the Caretaker).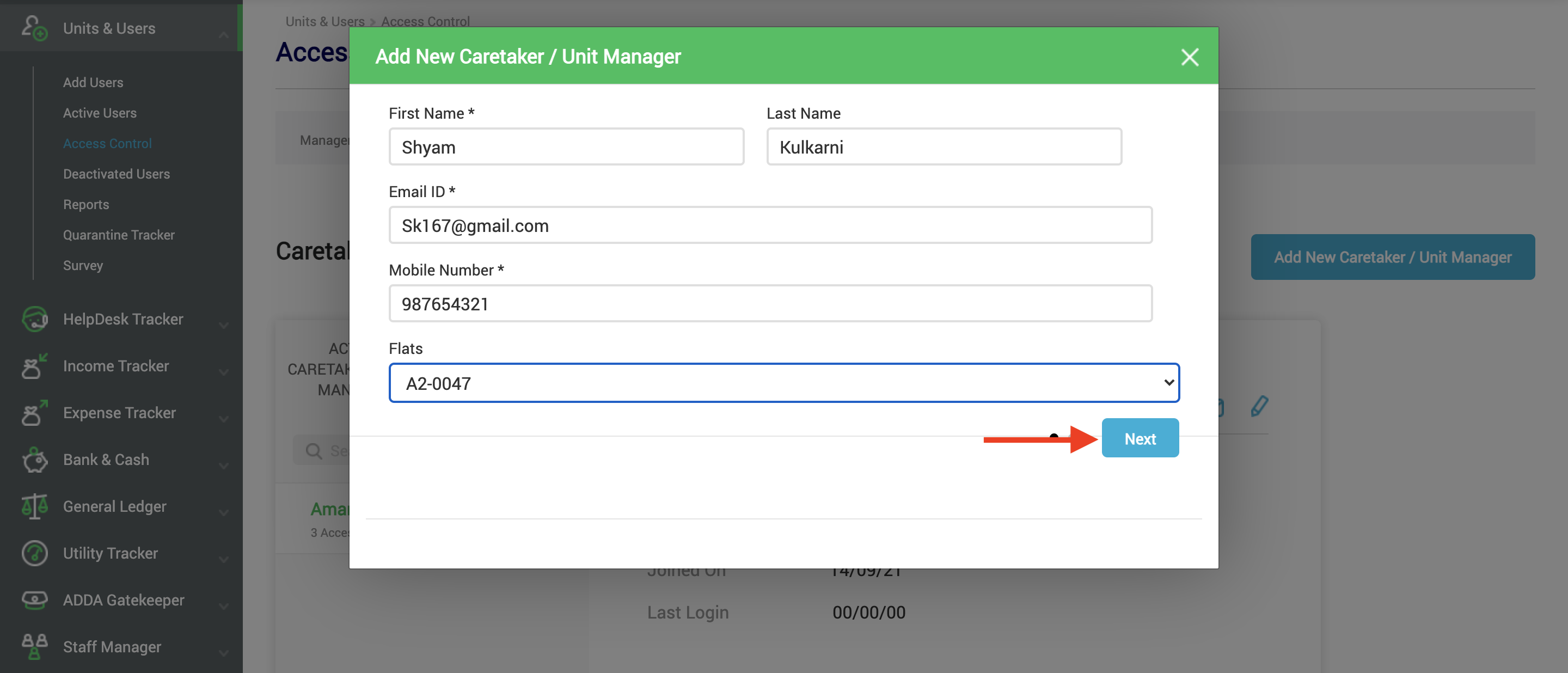 Step 5: Check relevant modules to which the caretaker needs to be given access and click on Add.