How is the Setup ADDA Profile used?
Every ADDA has a public-facing Website showing its Location, Amenities and Contact detail. The landing page also has a "Join" link where residents can Join their ADDA by updating the details.
This website can be customized by Admin through the 'Setup ADDA Profile' module:
Under the

Home

tab, you can update the Welcome message for outsiders, instructions for owners/tenants to join your ADDA, status of your Project (if it is under construction), etc.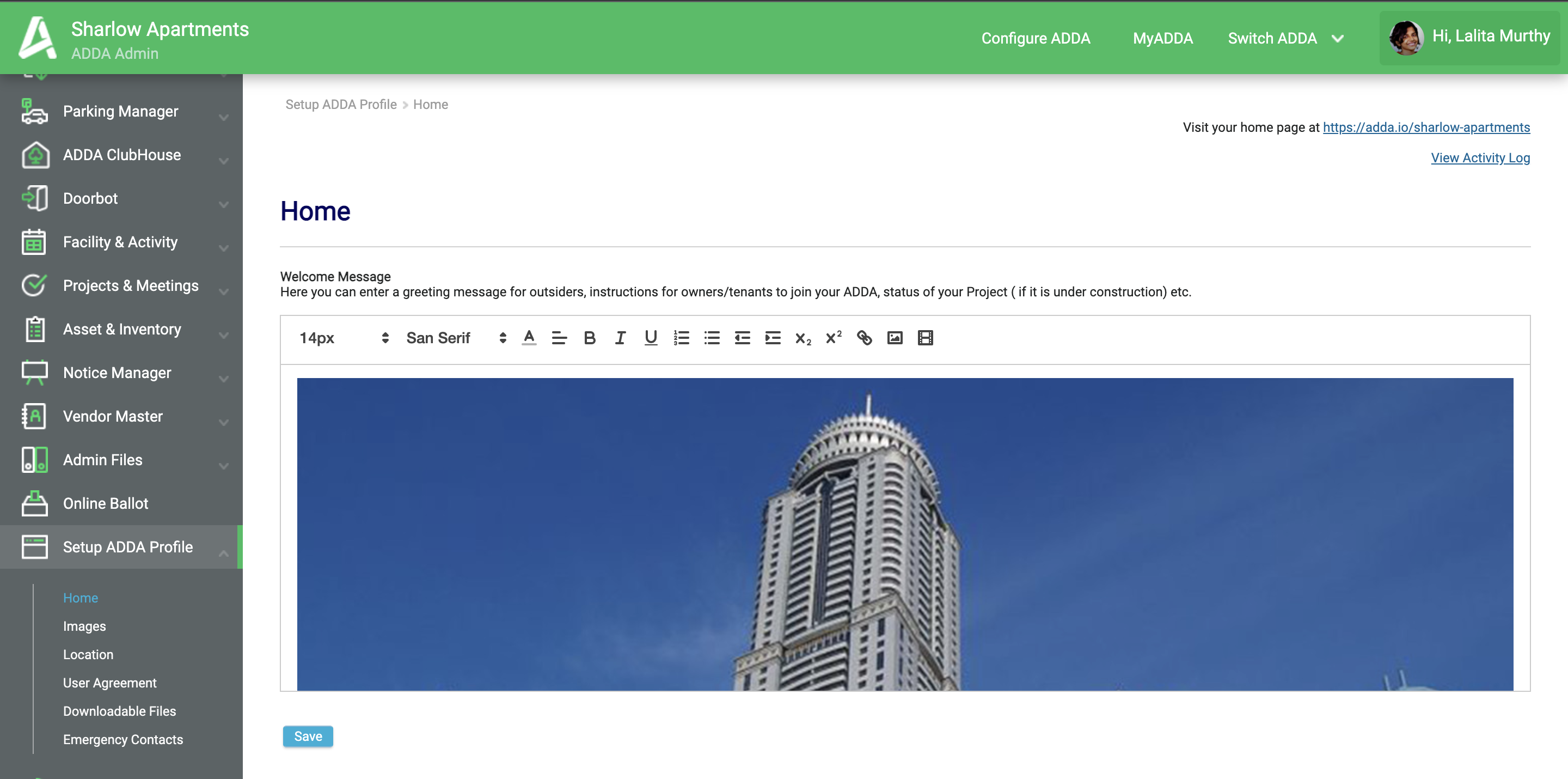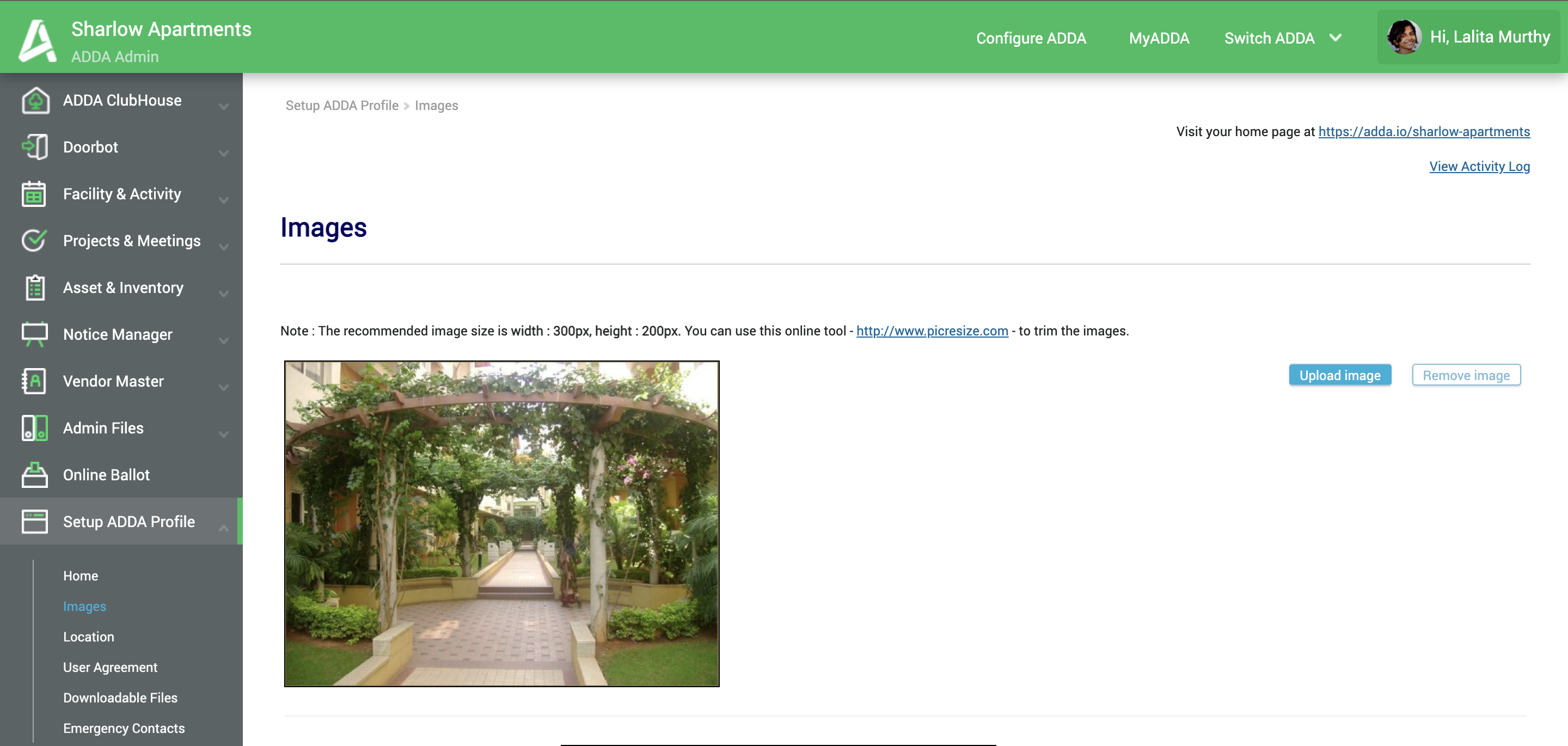 Under the

Location

Tab, you can map the location of your society which will show on the landing page. Here you can update the Address, Association Name, Url, Amenities, Latitude, and Longitude, etc.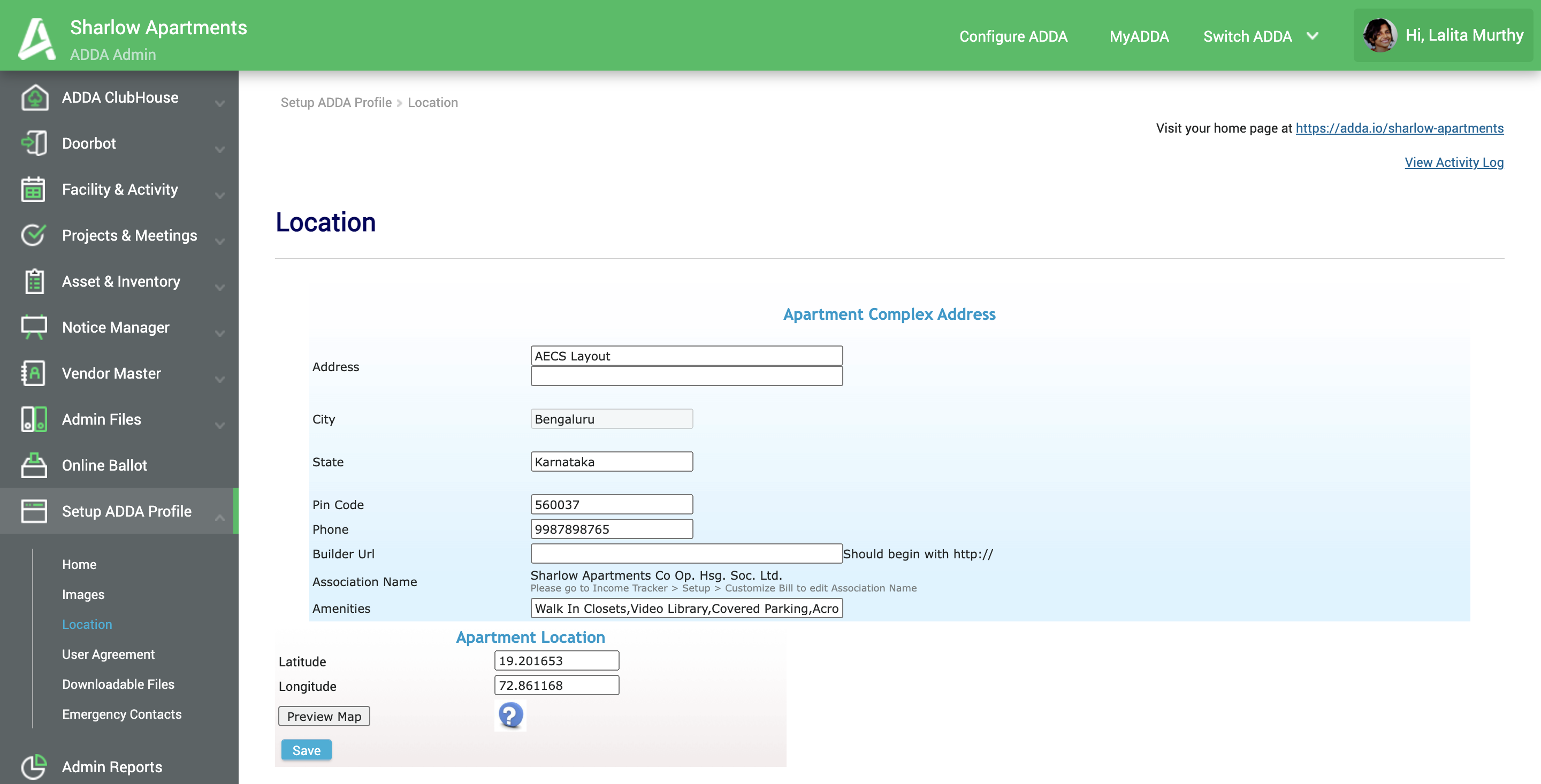 The link to the landing page can be accessed by clicking on your Apartment name is shown on your top-left panel.
Related Articles

How can Admin setup Activity on ADDA?

Configure Activity: This feature can be used to showcase all the activities like classes or festival events happening in your complex with the residents. Admin can set up both Regular or One-time activities and the residents can have a quick look at ...

How can Admin setup facility on ADDA?

The facility can be the services/benefits availed by the residents by booking them in advance. Facilities can be your Apartment complex's Clubhouse, Function Hall, Swimming Pool, TT court, Gym, etc. To set up the facilities: Step 1: Login to ADDA ...

How to update my profile picture on ADDA?

Make your ADDA profile more attractive by updating the profile picture ! You can follow the below steps to update your profile picture on ADDA app : 1. Login to your ADDA App 2. Click on " More " tab at the bottom right corner ->Click on edit icon ...

Where can I find the most frequently used reports in ADDA?

It'll now be easy to find that particular report you are looking for. We have also grouped the most used reports in a "Frequently Used" reports section. Login to ADDA >> Admin >> Income Tracker >> Reports. You can also find the frequently used ...

How to setup the office staff notifications?

Please follow the steps below to setup office staff notifications: Admin >> ADDA Gatekeeper >> Setup >> Under Setup Office Staff Notifications enable/disable the check box against the staff >> Save.