How does the Survey feature works on ADDA? How can we use it to gather opinion/feedback from our residents?
Surveys in ADDA provide an extremely powerful tool in the hands of the management team which can be used for various purposes like collecting data, detailed feedback related to issues and vendors, creating registration forms for events, etc. - the possibilities are endless.

Step 1: Log In to ADDA>>Admin>>Units & Users>>Surveys.

Step 2: Click on "Create Survey".

Step 3: Enter the Survey Details and Publish your survey once checked and verified. Click on "Post once done"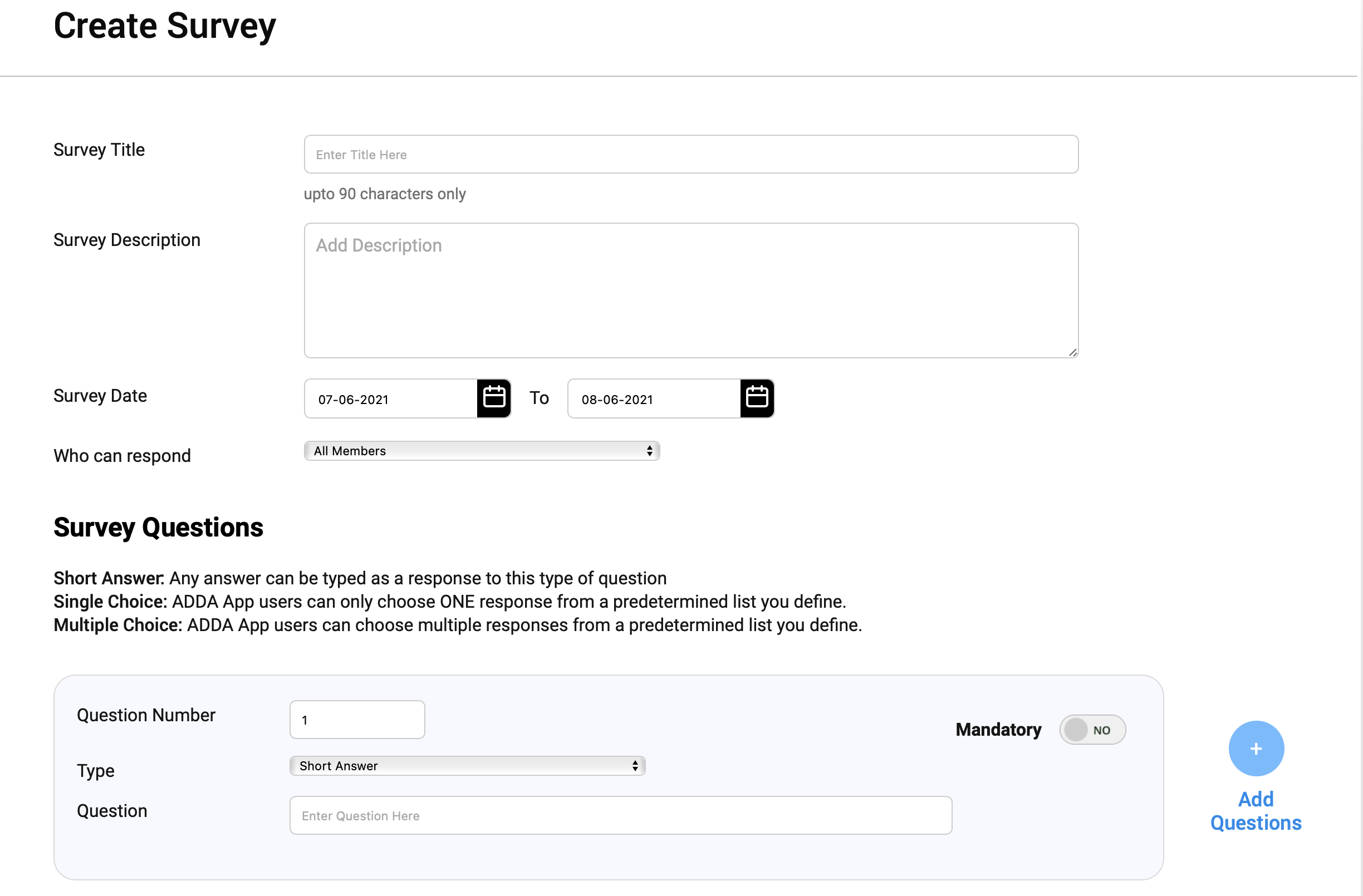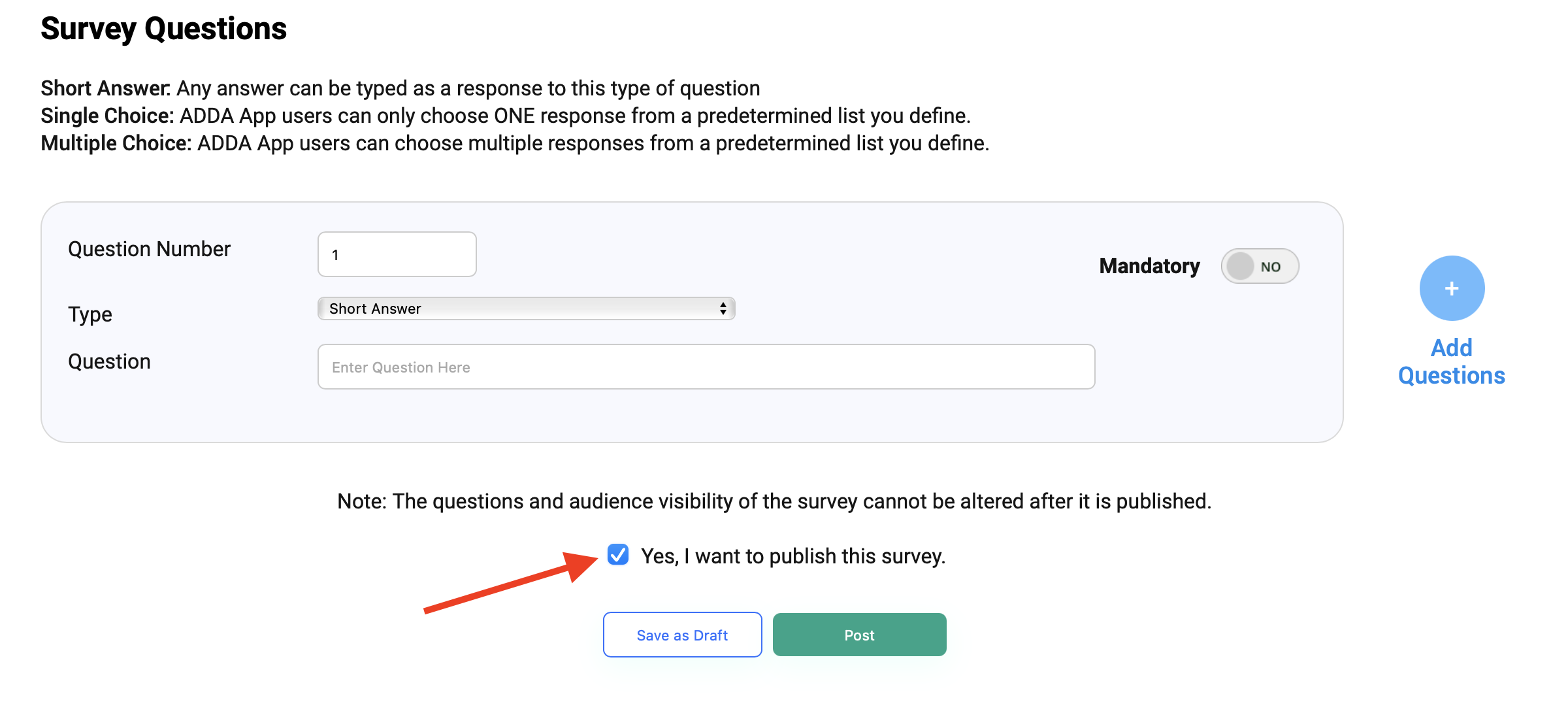 Once the Survey is published, the residents will be able to see the survey in their ADDA App homepage.
Related Articles

How can I expire the survey I created?

Please follow the below steps if you wish to move your survey to expiry: ​ Step 1: Log In to ADDA >> Admin >> Units & Users >> Survey. Step 2: Search for the survey and click on "View". Step 3: Uncheck the Radio Button for "Accepting Responses" to ...

How can I use the "Leave At Gate" feature on ADDA App?

If you have a visitor who will be visiting your unit, you can add them as expected visitors so that have a hassle-free transit into your apartment complex without the need to wait at the gate. Your guest will just need to share the OTP with the ...

How to use Guard Patrolling Feature on ADDA?

ADDA Guard Patrolling- Configuration Create a checkpoint and Print the QR Code. Open ADDA Admin -->> ADDA GateKeeper -->> Setup -->> Guard Patrol -->> Create the Checkpoint. Once you create the checkpoint click on "Generate/Print" -->> Take the print ...

As an admin how to check the feedback given by residents for domestic staff?

Please follow the steps below to check the feedback for domestic staff: Admin >> Staff Manager >> Active >> click on the more details of the staff you wish to see the feedback >> Feedback.

Is there a way I can use ADDA Gatekeeper on the Web?

Yes, there is an option to launch ADDA Gatekeeper on the Web, please follow the below steps for the same: Login to ADDA -->> Admin -->> ADDA Gatekeeper -->> Setup -->> On the topmost right corner you will find a link "Launch ADDA GateKeeper on Web", ...