How does the Survey feature works on ADDA? How can we use it to gather opinion/feedback from our residents?
Surveys in ADDA provide an extremely powerful tool in the hands of the management team which can be used for various purposes like collecting data, detailed feedback related to issues and vendors, creating registration forms for events, etc. - the possibilities are endless.

Step 1: Log In to ADDA>>Admin>>Units & Users>>Surveys.

Step 2: Click on "Create Survey".

Step 3: Enter the Survey Details and Publish your survey once checked and verified. Click on "Post once done"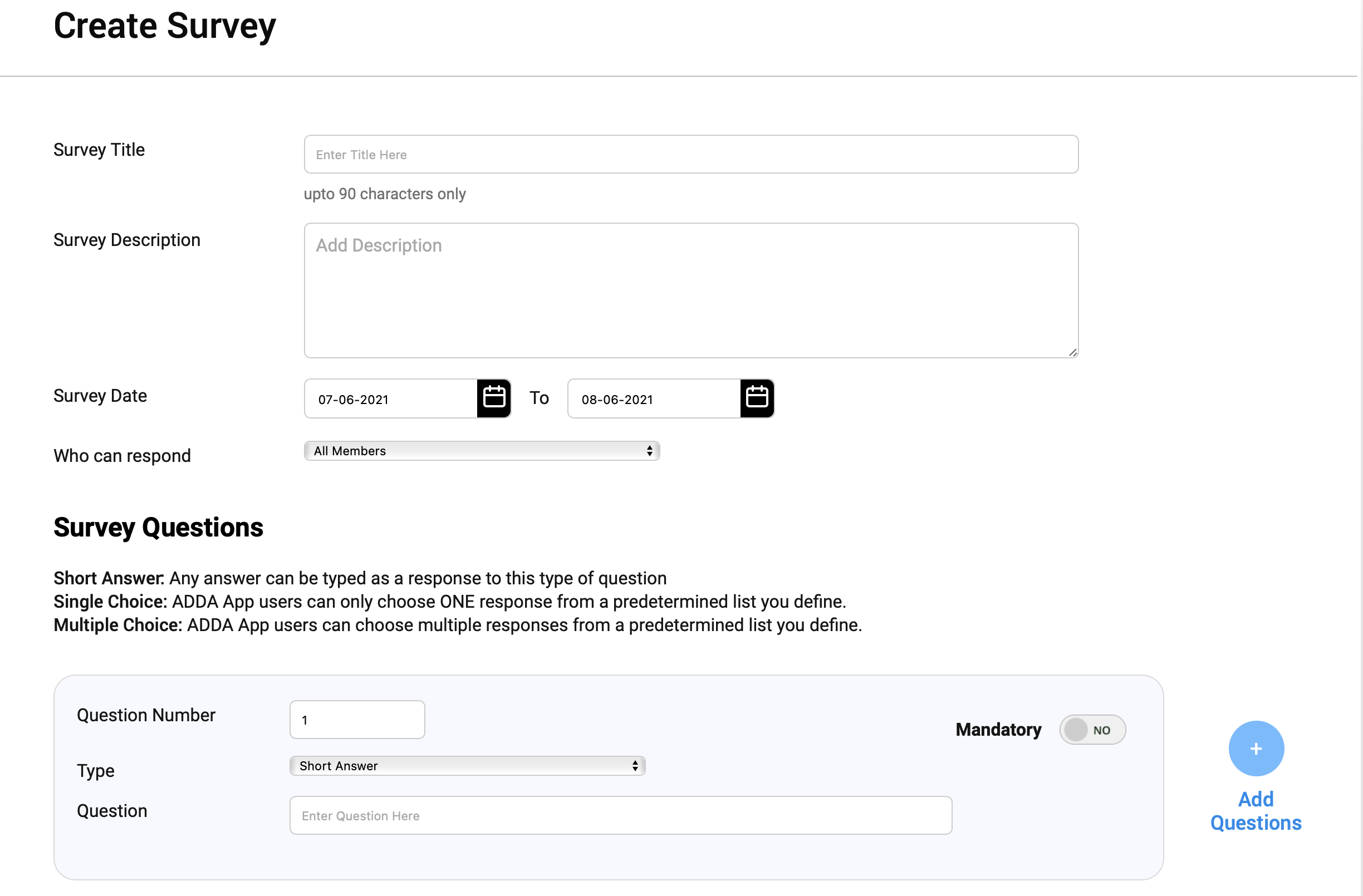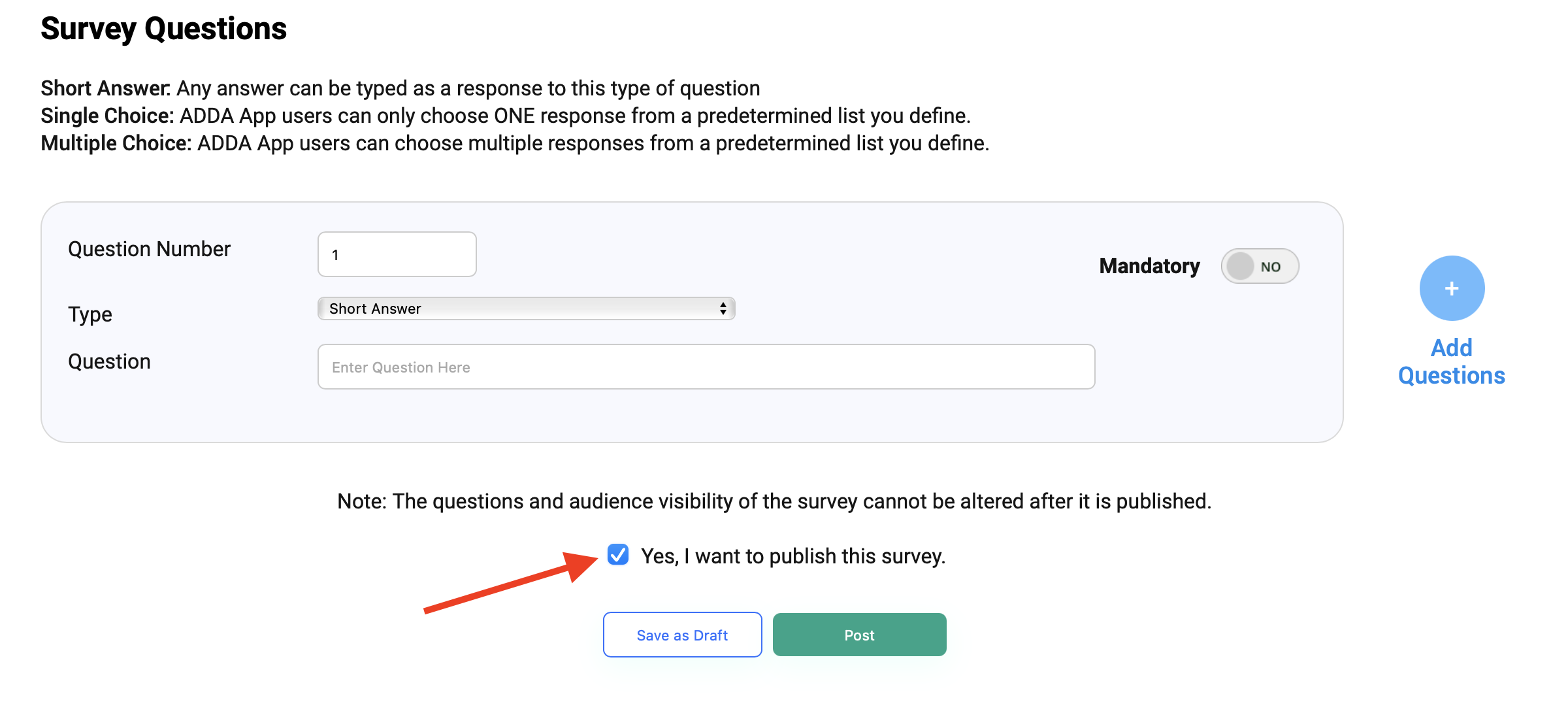 Once the Survey is published, the residents will be able to see the survey in their ADDA App homepage.
Related Articles

How can I expire the survey I created?

Step 1: Log In to ADDA>>Admin>>Units & Users>>Surveys. Step 2: Search for the survey and click on "View". Step 3: Uncheck the Radio Button for "Accepting Responses" to expire your survey and select "Yes". Once you disable this option, the survey will ...

How can Admins configure Facility and Activity for their residents on ADDA?

I) Configure Facility The facility can be the services/benefits availed by the residents by booking them in advance. Facilities can be your Apartment complex's Clubhouse, Function Hall, Swimming Pool, TT court, Gym, etc. Step 1: Login to ADDA Portal ...

As an admin how to check the feedback given by residents for domestic staff?

Please follow the steps below to check the feedback for domestic staff: Admin >> Staff Manager >> Active >> click on the more details of the staff you wish to see the feedback >> Feedback.

How can I create a poll on ADDA App?

You can create a poll to gather opinion from your neighbours. Please follow the below steps to create a poll on ADDA: Step 1: Login to your ADDA App -> Community -> Select the Tab "Poll". Step ...

How is the daily visitor feature helpful?

In your apartment complex, you must be having daily visitors like milk vendor, newspaper boy, Yoga teacher, etc. Now instead of entering their details, again and again, they can be marked as daily. No hassles of filling up frequent visitor's ...