How does the admin enable the option for SMS to be sent to the resident of the unit upon visitor checkin?
Please follow the below steps to enable Visitor Check-in Notification over SMS for the residents:

Login to ADDA -->> Admin -->> ADDA Gatekeeper -->> Setup -->> Select the tab for "Gatekeeper App" -->> Enable the checkbox for "
Send SMS to Resident of the unit on Visitor Checkin" -->> Click on Save.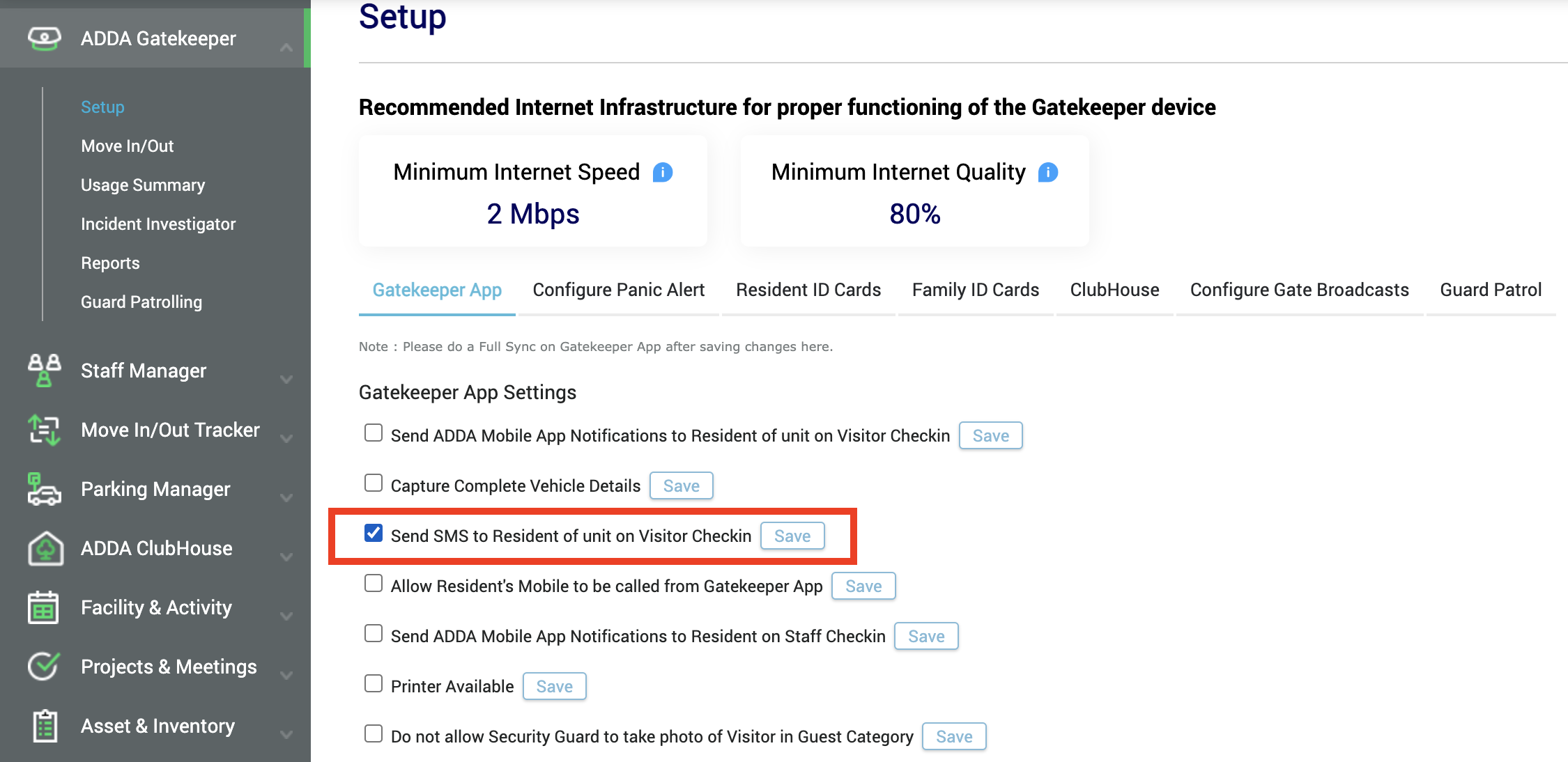 Note: Please keep in mind that the SMS sent to residents upon visitor check-in will be deducted from your SMS quota added to your ADDA.