How can I view my account statement using ADDA App?
You can also check your unit full account statement using ADDA app by following the below steps :
Step 1: Log in to your ADDA App.
Step 2: Go to My Unit >>Below you will find a tab "History", in this tab, you can find your Unit's Full Account statement.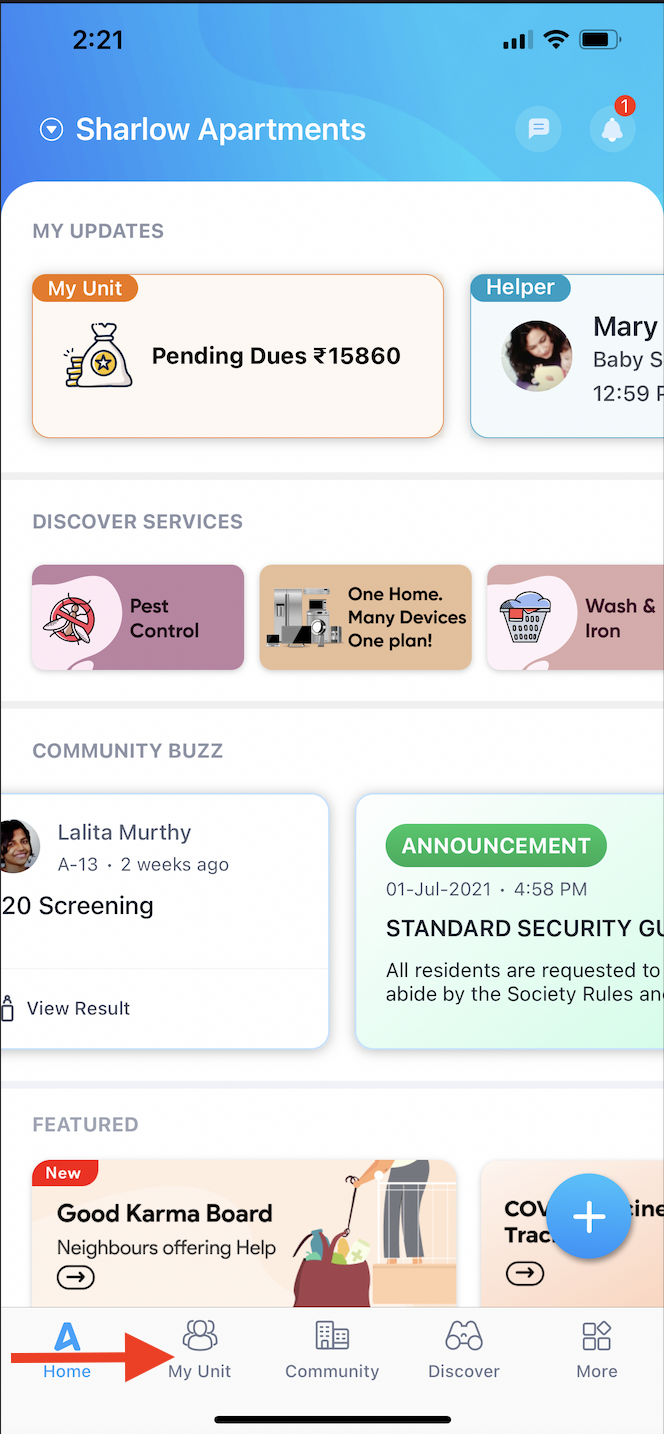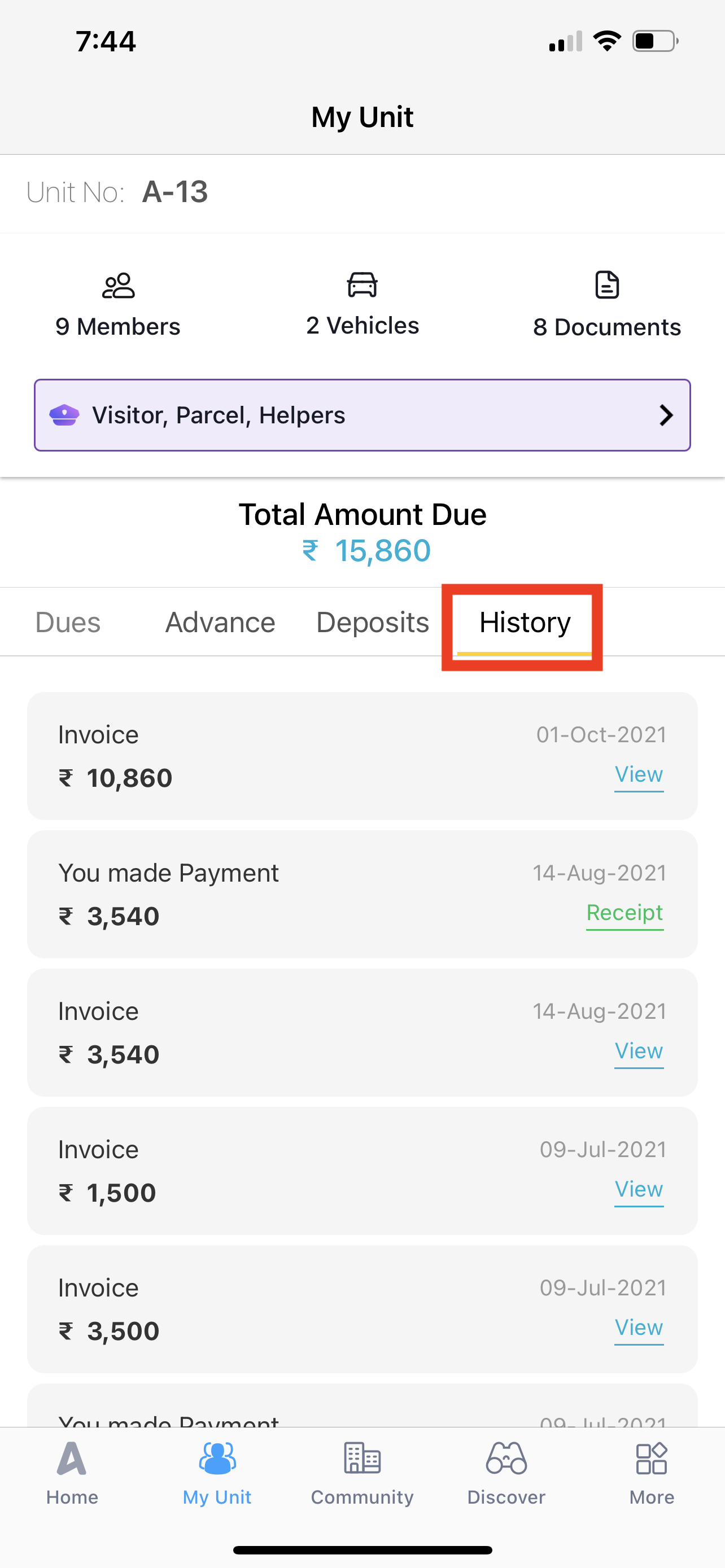 FYI: You can also switch between your multiple units (In My Unit Section, (Switch Flat) drop-down is available) if you are a Multi-Unit Owner registered with the same Email ID for all the units owned.