How can I share photos posted on my community forum using ADDA App?
Go to and try sharing photographs of previous neighbourhood events or those photos from your favourite spots in your Community, with your neighbours.
Please follow the below steps to share photos shared on your community forum:

1. Login to ADDA App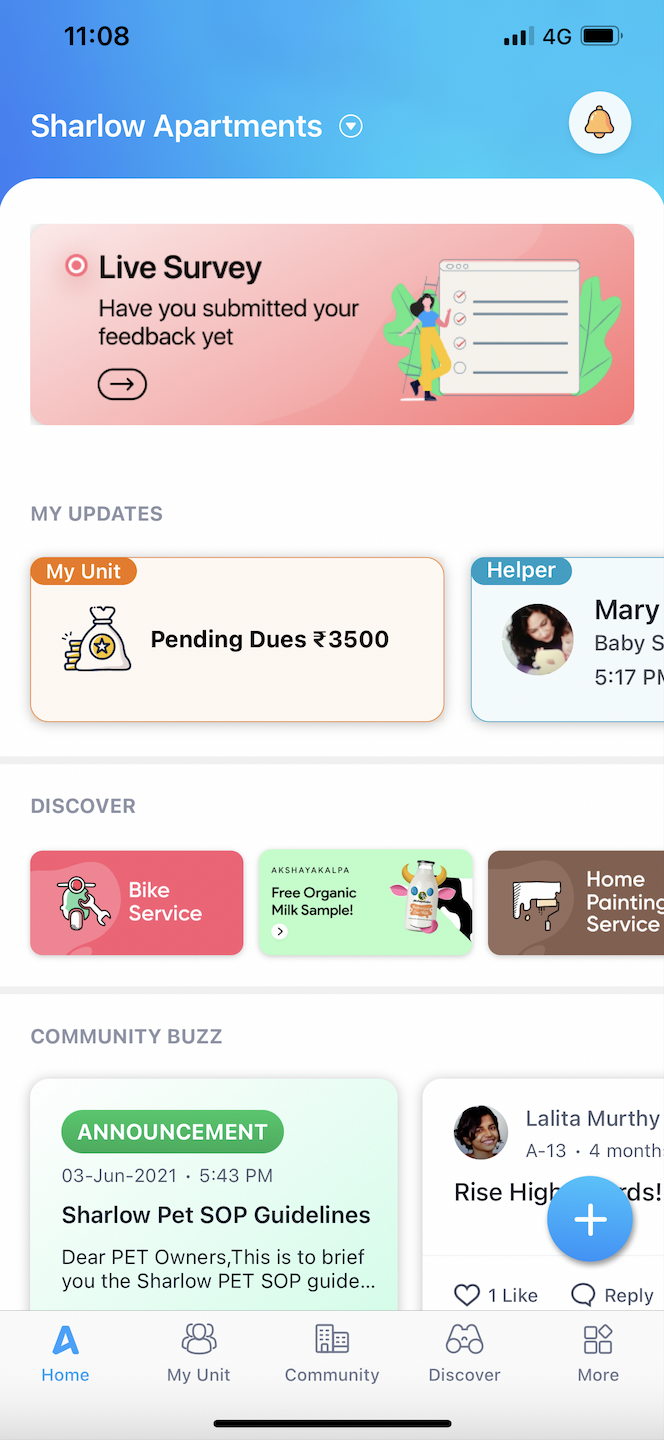 2. Go to Community Tab>> Select any post and select the picture you wish to share.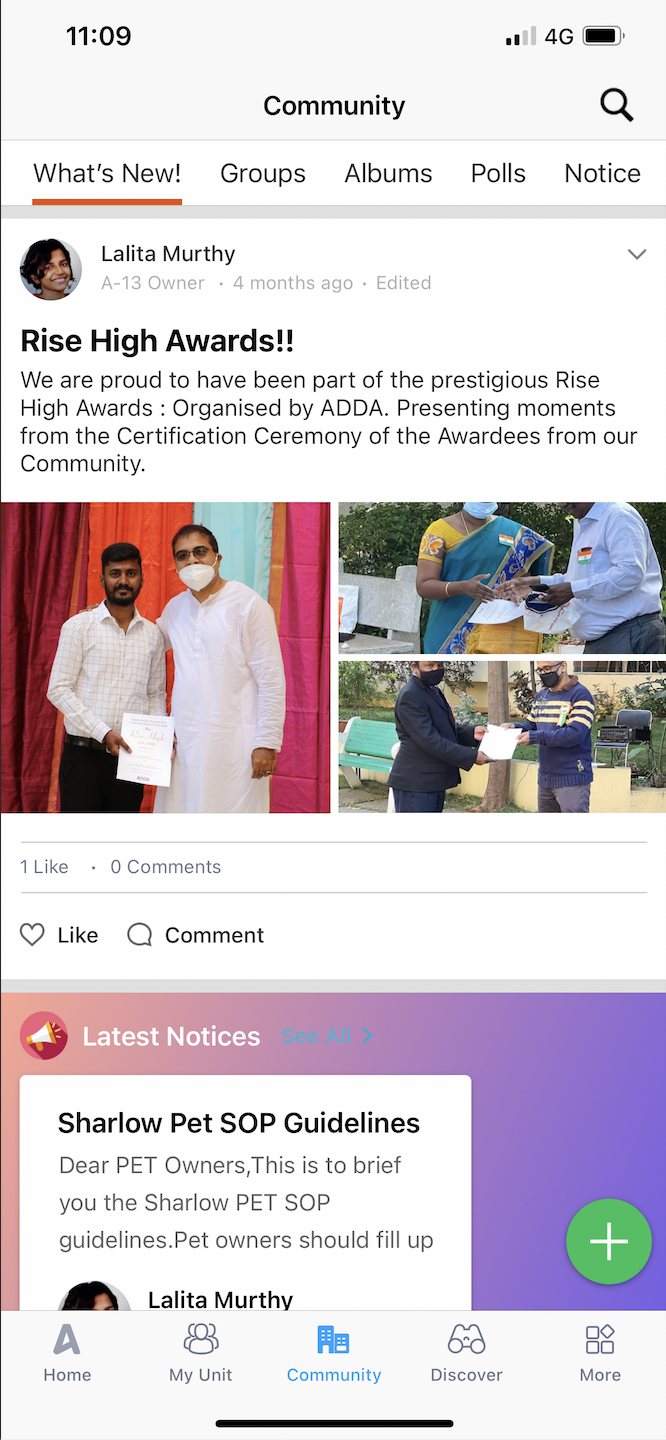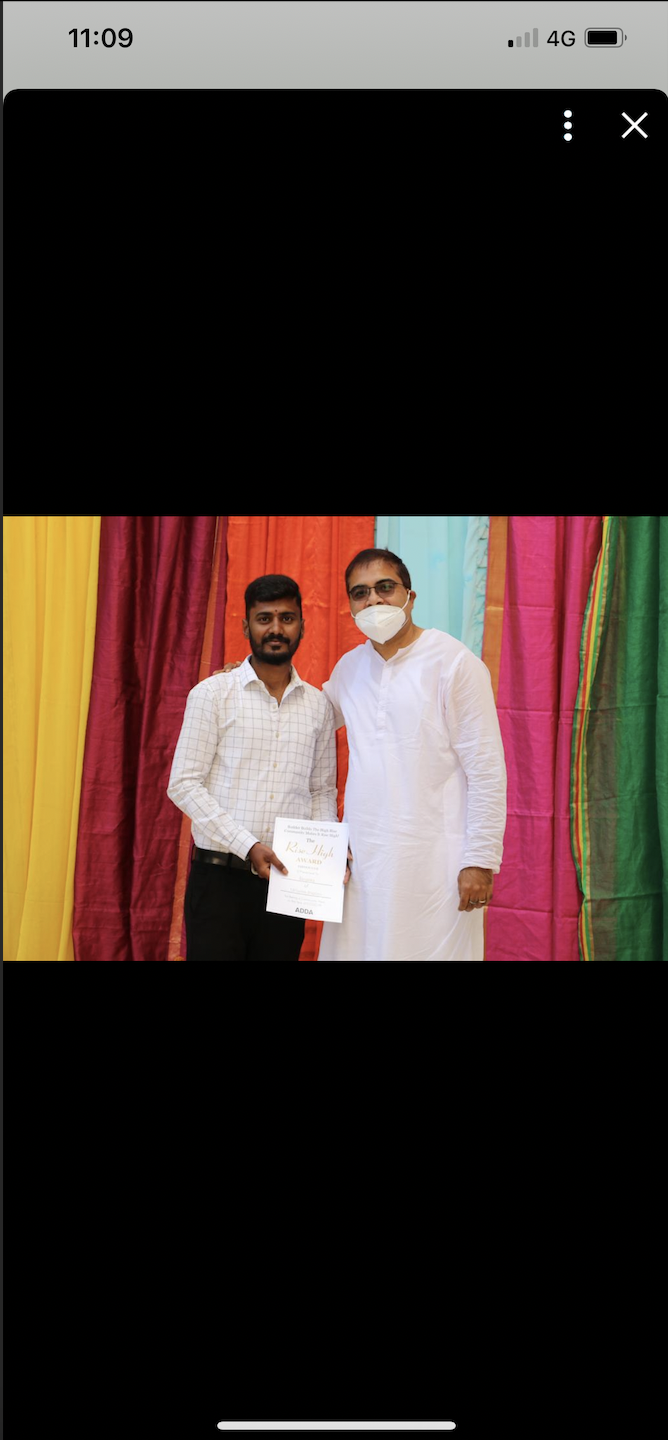 3. Click on the three vertical dots on the right top most corner to find the Share option.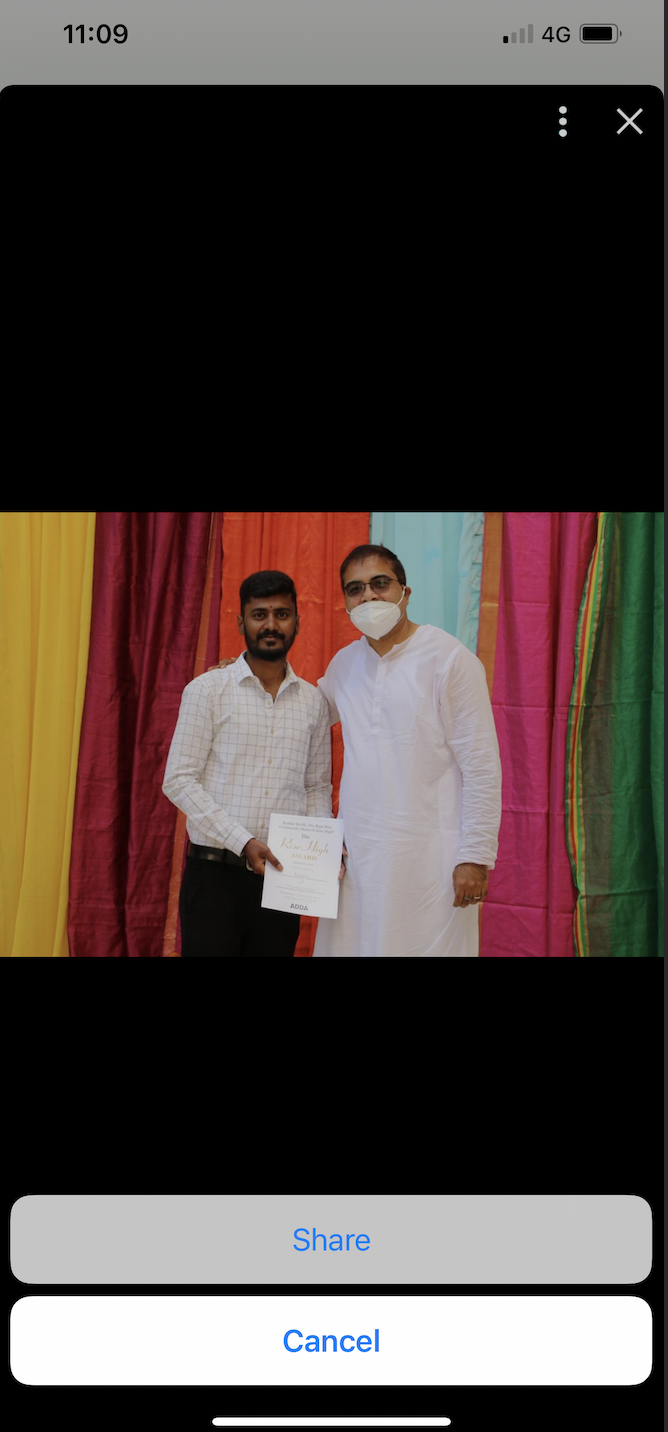 Related Articles

How can I create Albums on ADDA App and upload photos to it?

The Album feature is a community feature. Please note that all the members of the community will be able to view the photos added to the album. If you want to create a new album kindly follow the below steps: Login to ADDA —>Community —> Albums —> ...

Why does ADDA App ask permission to access Photo gallery, SMS etc?

The ADDA App has features like ability to add expected visitors, members to your apartment or villa, emergency contacts, etc. For these you can add contacts from your contact list. App only asks from these access when you are going to use these ...

How can I reply to specific comments on posts created by the residents using ADDA App?

On the ADDA App, you can now specifically post a reply to comments made by others, thus helping your fellow neighbors follow and contribute to a discussion thread even better and share their thoughts on the same. Please follow the below steps for the ...

How to add expected visitor using the ADDA App?

If you have a visitor who will be visiting your unit, you can add them as an expected visitor so that have a hassle-free transit into your apartment complex without the need to wait at the gate. Your guest will just need to share the OTP with the ...

How can I start a conversation on the ADDA App?

Find something you want to share with your neighbours? Post a conversation on ADDA! You can follow the below steps to start a conversation on your ADDA App : 1. Log in to the ADDA App. 2. Select the "Community" tab. 3. Click on the '+' icon and ...