How can I mark residents in my Apartment Complex in Quarantine?
Step 1: Log in to ADDA>>Admin>>Units and Users>>Quaratine Tracker.


Step 2: Once you have filtered the residents based on your category, against the user you will find "Edit".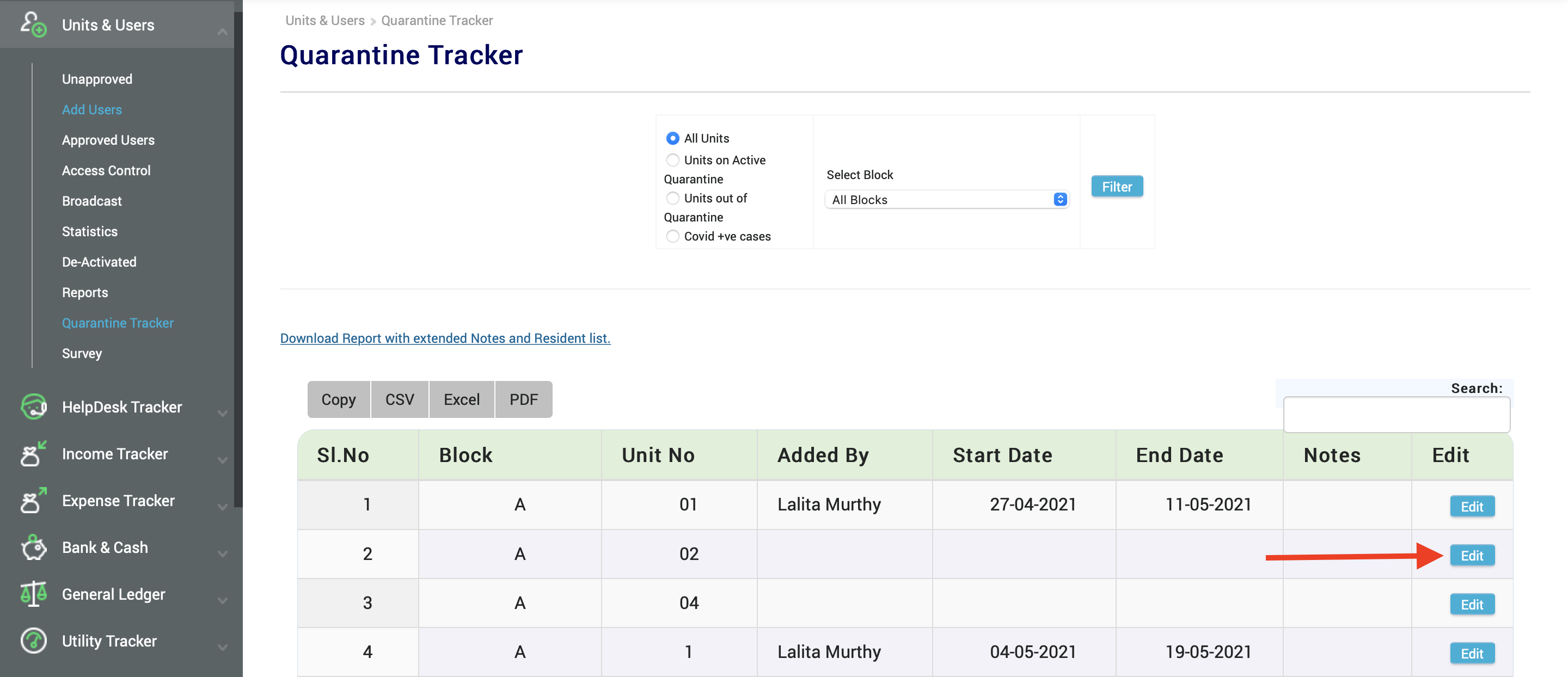 Step 3: Enter the required details like the Quarantine Start Date, End Date, etc, Mention any additional comments in Notes Section, and click on "Save".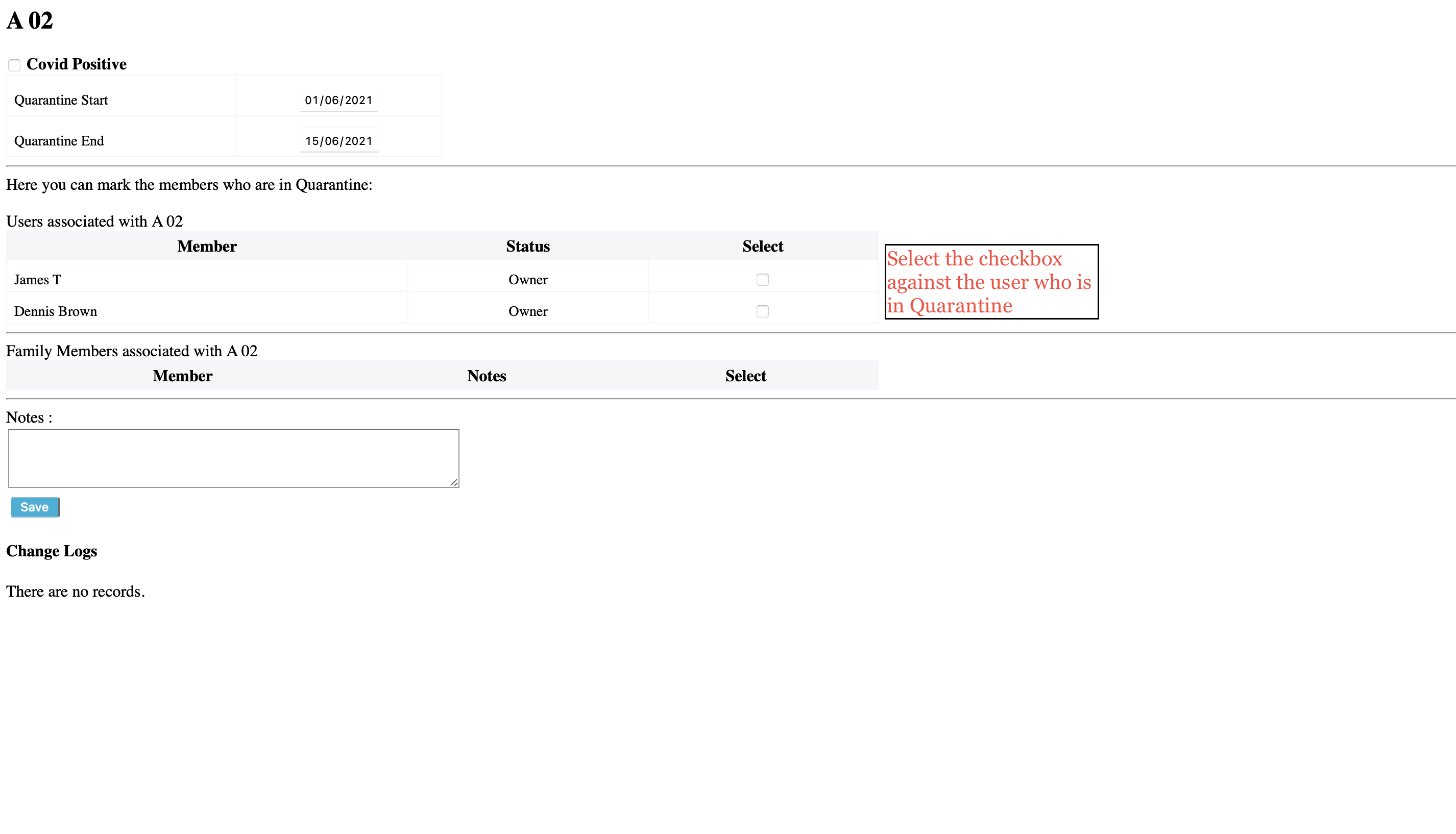 Related Articles

How can I send a bulk invite email to the new residents of my Apartment complex?

To send bulk invites to the new residents of your apartment complex, please follow the steps below: Step 1. Login to ADDA >> Admin >> Units & Users >> Statistics. Step 2. Click on "Bulk Invite" to send the invites.

Where can I get the report of the residents who are vaccinated in our Apartment Complex?

Login to ADDA>> Admin >> Units & Users >> Reports >> Report no.1 Vaccine Tracker Report Are you looking for conducting Vaccine Drive in your Apartment Complex, please read further on ADDA Blogs "Tool for Conducting Community Vaccination Drive" ...

How to use Home Quarantine Tracker?

Purpose of Home Quarantine Tracker: Bring clarity to the Association on which are the Homes on Quarantine, what is their Quarantine End date. This helps the Association plan for services to the Quarantined Flats such as Door Delivery, Sanitisation, ...

How can I view the Activities happening in my Apartment Complex and join them?

To view and know about activities taking place in your Apartment Complex Step 1: Log in to your ADDA App. Step 2: Click on the "More" option located at the bottom of the page -> Click on Activities. ​ Step 3: Select the Activity you ...

How can Admins configure Facility and Activity for their residents on ADDA?

I) Configure Facility The facility can be the services/benefits availed by the residents by booking them in advance. Facilities can be your Apartment complex's Clubhouse, Function Hall, Swimming Pool, TT court, Gym, etc. Step 1: Login to ADDA Portal ...