How can an Admin add vehicle to a particular flat? Also, how can I edit vehicle details of any resident?
If you are an Admin of your ADDA, follow the steps below to add vehicle to any Unit:

Step 1: Login to ADDA -->> Admin -->> Units & Users -->> Approved Users

Step 2 : Search for the user -->>On the Right Hand side of the page you will find a drop-down tab "Vehicles", click on the same -->>In the Drop-down , you will find a hyperlink "Add Vehicle"-->> Click on that hyperlink, add the required unit's vehicle details and click on ADD.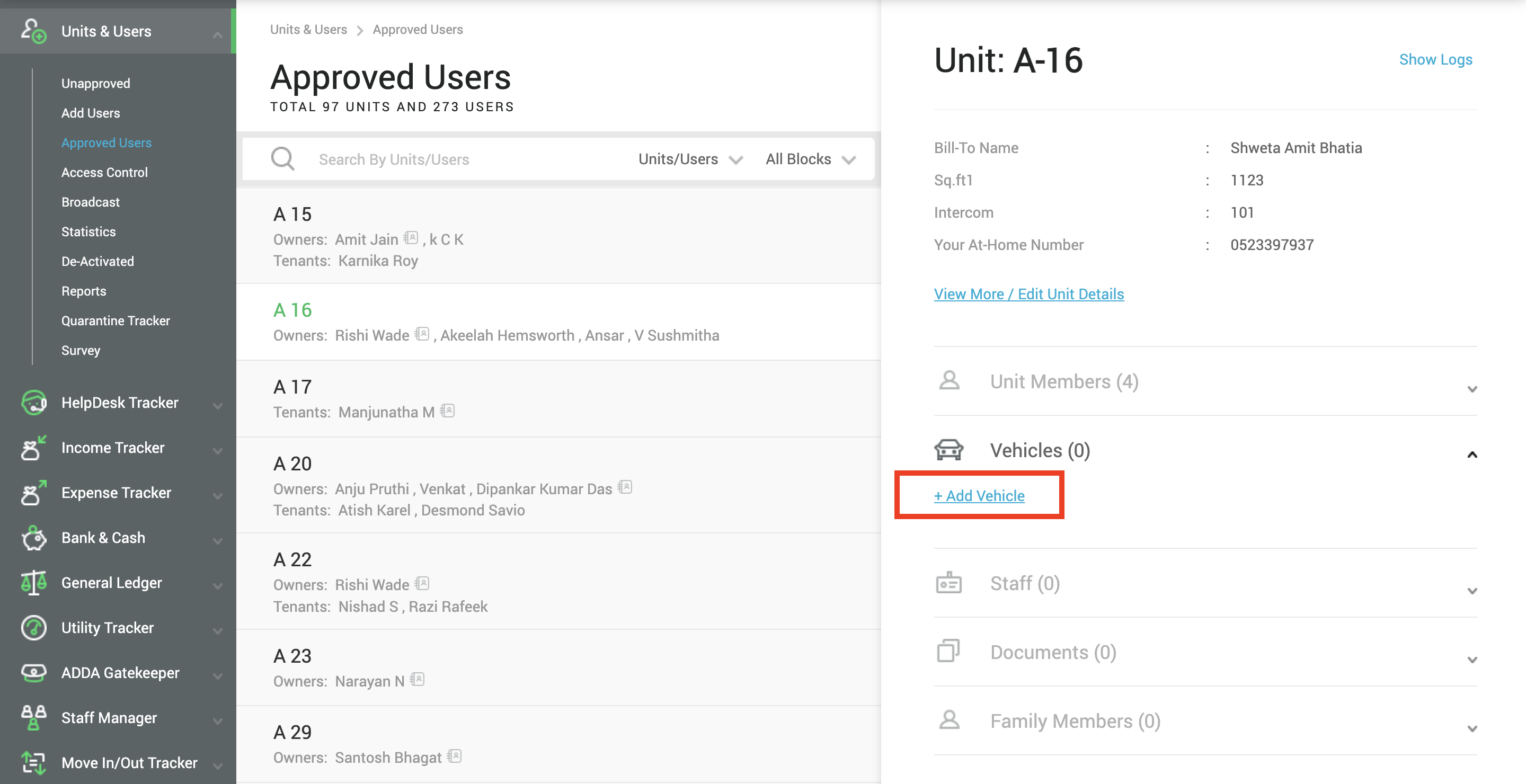 To edit vehicle details of any resident, please refer the below screenshot: