How can I use the "Leave At Gate" feature on ADDA App?
If you have a visitor who will be visiting your unit, you can add them as expected visitors so that have a hassle-free transit into your apartment complex without the need to wait at the gate. Your guest will just need to share the OTP with the Security at the gate.
Please follow the below steps to add the expected visitor:
Step 1: Log in to ADDA App -->> On your "Home" tab you will find Gate Updates, in which you will find "Add Visitor". Select the Visitor Category as per your request. (We are using the "Delivery" category as an example)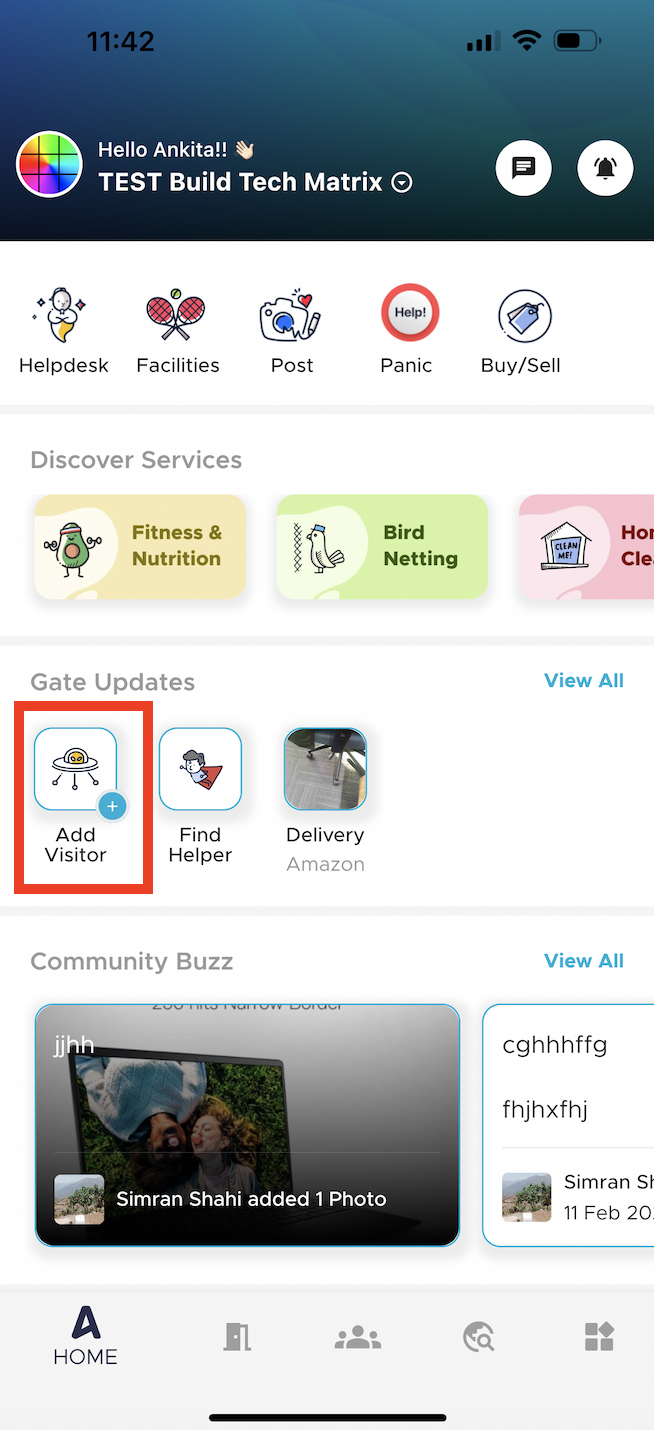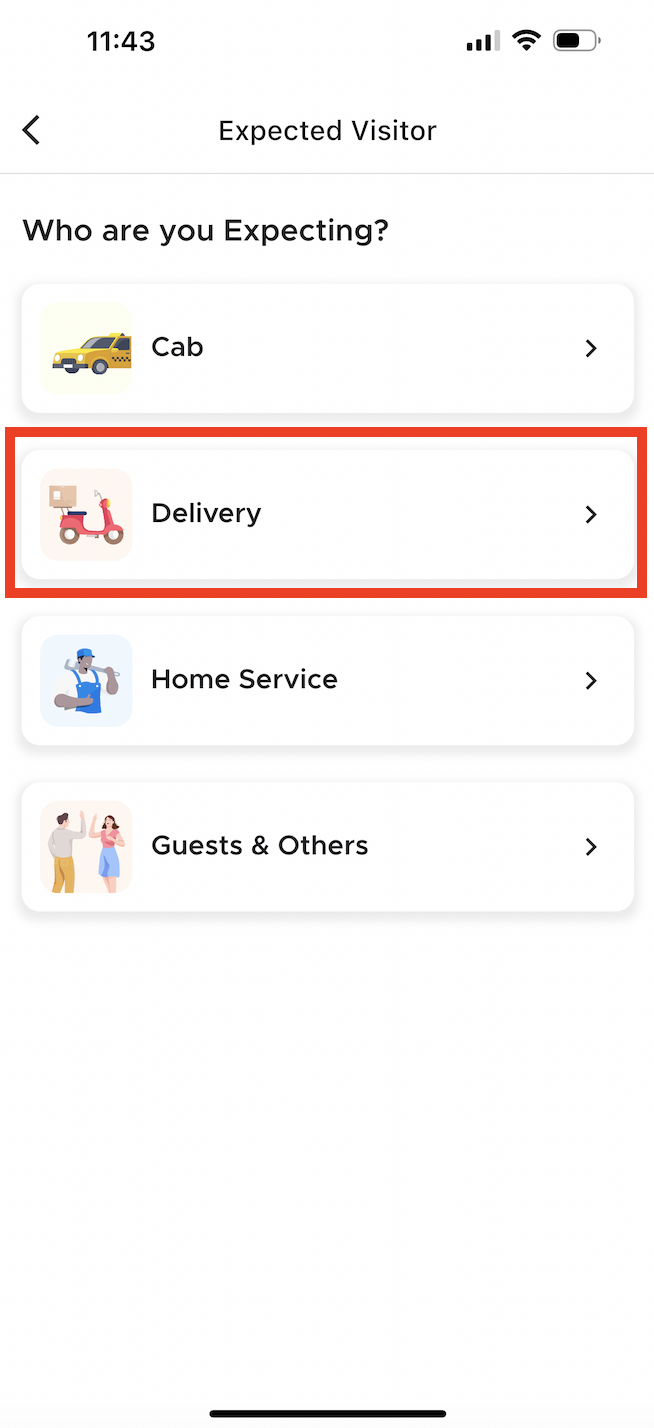 Step 2: Select the Delivery Company Name, the expected day of the pre-approval entry & also the Delivery Preferences. You can select the "leave at gate" feature in case you are not available at home and you want to inform the security guard to collect your parcel and keep at gate.
Step 3: Once all the details are added, click on "Add".